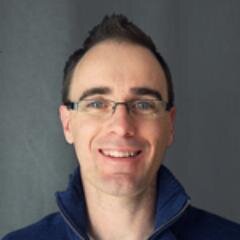 In today's Blogger Talk series, we sit down with Ashley Faulkes of MadLemmings.com. Ashley was able to use his blog as a launching pad for his own successful online business, and he still continues to blog regularly to grow his business.
Check out our full interview with Ashley below to get some great tips for starting a blog that's successful.
How did you end up starting your blog?
Back in 2013 I was programming a time booking application with the intention of starting a company. Once it was ready for beta testing I realised that I had no idea how to market it. So, I started reading blogs like Neil Patel's and soon found that the best thing I could do is start a blog – to learn from doing, rather than reading. That is how Mad Lemmings was born. It was a testing platform for my learnings in marketing and blogging and a way for me to try out the things I needed for my upcoming business.
Do you still have a day job or is blogging your full-time gig?
Mad Lemmings has evolved since the early days from a marketing blog to an online business that supports me completely.
Once I realised I needed to make some money to get it going, I added web design services to the blog. At around the same time I was also exploring ways to make more money through affiliate marketing. The combination of the two brought in enough money that I did not need to go back to work then, or since.
Today, I still blog a lot, but for different purposes. Instead of having a blog, I now have a business which is supported by a blog.
What are the biggest mistakes you made when starting your blog?
The biggest mistakes I made when starting Mad Lemmings were the following (although at the time they were really just learning experiences, but we are often too hard on ourselves and see them as mistakes)
The first, and perhaps biggest mistake I made (and I see many others making) was not focusing on a niche (and when I did, not sticking to it). Choose a tight niche where possible, and as early as possible.
A similar issue was not networking with the right people in my niche. I did network, but they were not in my specific niche and they were not necessarily the right people to help me grow or push me to do more. Try to find people at the same level or above. Not too far above or they won't be interested in a friendship as easily. But above nonetheless.
What's your biggest current challenge as a blogger?
I am currently refocusing my niche, which means i have to write a lot of new content in order to make it obvious that that is what I now do.
Not only that, but I am targeting the SEO/WordPress niche which is obviously a very competitive one. So it is hard to rank for anything and stand out in such a niche. Not impossible, but just a lot of work and focus.
I can't just create average content, I need to create amazing content. I can't just write about SEO, I have to focus on the needs of a specific sub-niche within SEO.
What are you most proud of achieving with your blog?
My biggest accomplishment is being able to make a living from my website and work on my own terms. That is what I started out wanting to do with my time booking application (which I have since left behind) and my blog gave me the answer to my dreams instead.
Walk us through your process of creating a blog post — how do you come up with ideas and execute them?
For me, content creation starts out with considering the purpose of the content, at least in the beginning. Why am I writing this specific content? For what end goal and audience? It is crucial to have these things in mind from the start.
The specific idea for the topic can come from keyword research (trying to find gaps where I can rank) or from an idea I know I need to cover for my audience (news, course related etc).
Once I have the topic, I then take a look at what is already on Google for those kinds of topics and make notes on the main ideas my competitors are covering. I then add or change my outline based on my own ideas on the topic. So, it becomes a bit of a hybrid.
Next, I start writing each section with my own points and from extra information I am finding online in other related posts. These posts then form the basis for data, examples, outbound links etc.
I also start thinking about images (screenshots, quotes, etc) that are relevant for each section. Sometimes I do this while I am researching and writing. Other times after the content is done.
Then, once it is finished, I optimise it based on my main keywords, double checking everything else is in place (grammar, spelling, images, links etc) and then I publish.
Now promotion begins.
What is your best tactic for promoting your blog?
The biggest bang for your buck in content promotion is usually mentioning or quoting influencers within a post.
This is especially true when you ask them to participate directly in the post. This could be in the form of an expert roundup post (although I find they are done too much nowadays) or by including some quotes within the content where I find it is often more useful. Here's an example of this in a post I did recently.
Either way, involving people in your niche who are likely to share (to their large audience) will get you the most reach for the least effort.
However, be careful not to overdo it by using this tactic for every post.
Any final words of advice for other bloggers?
I mentioned it early, but will say it again – Focus on a specific niche.
That is the key.
And become known for it. In everything you write. All your interactions, social media etc.
That is the key to standing out today.
Thanks for your time, Ashley. Don't forget to follow Ashley on Twitter @MadLemmingz.