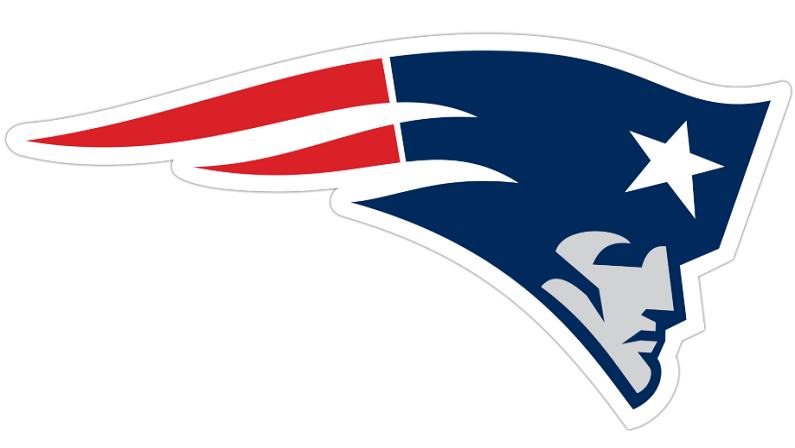 Editor's Note: Want to watch the Patriots in the Super Bowl? Check our guide on how to watch the Super Bowl online.
Fans of the New England Patriots have had a lot to be thankful for lately. They've seen the Super Bowl more than a few times in recent years and they always give the fans an entertaining game worth cheering! Once upon a time, cutting the cord meant that you might end up missing Patriots games or other sports. Luckily, those days are gone. There are plenty of easy ways to watch the Patriots online without cable! You will need a streaming service, but they cost a lot less than cable and they don't come with any commitments.
Like any NFL team, watching the Patriots live stream is going to require more than one channel. Most of the local channels air games as does ESPN. So, if you want to watch as many Patriots games as you can, you'll need these channels to make for an uninterrupted season. With that in mind, here are the top 5 ways to watch the Patriots without cable.
1. fuboTV
fuboTV is the top service to consider if you're a sports fan. The sheer availability of sports will delight most fans. Enjoy NHL, MLB, NBA, cycling, soccer, college sports, and of course NFL. One missing channel in the NFL lineup is ESPN. You should have access to NBC, FOX, and CBS in most areas. 80+ channels are available in this package and over 30 sports channels are included. fuboTV also has additional sports and movie channels that can be added to your package.
80+ channels and over 30 sports channels in the only package (check out the full fuboTV channels list)
The first month offers introductory pricing for $40 and $45 after 30-days
Watch fuboTV on mobile devices, Roku, Fire TV, Chromecast, Apple TV, and more
Watch NBA, college sports, NFL, golf, soccer, cycling, tennis, and more
2. Hulu with Live TV
If you already are signed up to Hulu's on-demand service, switching to Hulu with Live TV just takes a few clicks of a button. Each Hulu Live subscription adds 50+ live channels to go along with the on-demand service. Channels include local channels in most areas, more than one ESPN, FOX Sports, NBC Sports, and many other channels. You can also use TV Everywhere apps to watch these networks with your Hulu Live login details. Hulu Live works with most devices. You can stream Hulu Live on gaming consoles, Roku, mobile devices, Fire TV, Chromecast, Apple TV, and others.
50+ channels including local channels, ESPN, USA, TNT, and more for $40
Most areas will receive local channels – You can also use TV Everywhere apps
Want more channels? Add HBO and others
Hulu's on-demand library is part of your package
Record on your cloud-DVR – 50-hours of space included
Stream on two screens at once or upgrade to watch on unlimited screens
Hulu with Live TV provides a free one-week trial, which is plenty of time for you to determine whether or not Hulu Live is right for you!
3. PlayStation Vue
PlayStation Vue is a live streaming service that is available all over the country. While you can use a PS3 or PS4 in conjunction with PlayStation Vue, it's not required. Packages start with more than 50 channels for $45 (see the PS Vue channels list). This includes local channels and a wide array of cable networks. An on-demand library and a cloud-based DVR are also included in every PS Vue package. You can stream on mobile devices, Apple TV, computers, Fire TV, Chromecast, Roku, and others.
Packages from $45 each month
The cloud-DVR will hold recordings for 28-days
Stream on up to five devices simultaneously
Use PS3/PS4, mobile devices, Fire TV, Roku, Apple TV, computers, and more
Local channels, ESPN, and many other channels are available
PlayStation Vue offers packages with no contracts
If you're interested in PlayStation Vue the best way to learn more is with a free 5-day trial.
4. YouTube TV
YouTube TV hasn't been around long, but they are already offering good things. Each available package includes over 50 channels. While you won't have some commonly found channels like HGTV or MTV, you will have access to local channels, ESPN, TNT, AMC, and many other channels. You can even add HBO or other channels if you want. Unfortunately, Amazon Fire TV is not available to be used with YouTube TV. They do offer an impressive mobile app, though. You can also use Apple TV, Roku, Chromecast, and other devices.
50+ channels are available for $40
HBO, Showtime, and others available for a small fee
Watch the Patriots online on ESPN, NBC, FOX, CBS – many other channels also available
Watch on Apple TV, Roku, mobile devices, Chromecast, and more
Record as much as you want – The cloud-DVR offers unlimited space
Like many services, YouTube TV also offers a free weeklong trial. This is a great opportunity to try the service for yourself to see if you like it.
5. CBS All Access
If you need a way to watch the CBS live stream online, CBS All Access is a great way to do it. While live stream access isn't nationwide yet, it's close. About 90% of the country will receive their local CBS affiliate live. The service also includes an on-demand library filled with CBS shows and a limited amount of movies. CBS All Access exclusive content is also included. If you like classic TV, you'll find plenty of full series' along with all of the new CBS shows that are currently airing. Here's some more about CBS All Access:
$5.99 a month
You won't be held down by any contracts
Get your local affiliate CBS live stream and an on-demand library
CBS All Access Originals are also included
Watch everything CBS has to offer live and/or on-demand
Check out our CBS All Access review to learn more
CBS All Access is a great choice if you want to watch any of the Patriots games that end up on CBS. It's not going to get you the entire season, but if your other streaming service doesn't offer CBS, it's a great option.
There's no need to bother with cable when you can watch the Patriots online for a lot less money!