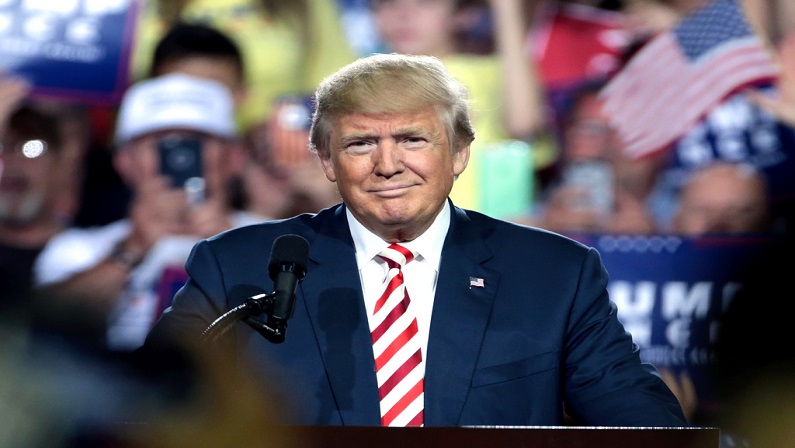 The annual State of the Union address is set to be given by President Donald Trump on Tuesday, February 5th at 9 p.m. ET. As in previous years, the speech gives the President a chance to outline what may happen in the coming year and to reflect on the previous year. No matter what your political leanings are, it gives the country a chance to come together and learn about where the country has been and where it's headed. As you might have guessed, a speech this important is broadcast on more than one channel. In fact, you'll find it on most local networks and most major news networks, as well. Even if you don't have cable you can still watch the State of the Union online without cable!
If you're new to streaming, you'll find plenty of options that will allow you to watch the 2019 State of the Union live stream. Many streaming services offer local channels to as many areas as possible. Equally as many news networks are available, so whether you like FOX News, MSNBC, or CNN, you're covered. With all of that in mind, here are the five best ways to watch the State of the Union online!
1. fuboTV
fuboTV (start a free 7-day trial) is a great streaming alternative to cable TV. The basic package comes with over 80 channels, including FOX News and MSNBC, both of which will be offering 2019 State of the Union coverage. You can stream using the fuboTV app on just about any device, including phones, tablets, connected TV players (Roku, Amazon Fire TV, Apple TV, Chromecast, etc.), and even your computer.
Get over 80 channels (see the full fuboTV channel list)
Record shows with included cloud DVR service
Get the most popular national and local channels
Watch the State of the Union online free tonight with a 7-day trial
No contract – cancel any time
Starts at $40/month if you decide to keep the service
2. Hulu with Live TV
Hulu with Live TV offers more content than cable for a much cheaper price. The service starts with a robust on-demand service. Hulu offers thousands of TV shows and movies with a rotating lineup of new and old favorites. They offer new episodes for many shows, usually within 24-hours of airtime. Now combine all of that with 50+ channels of live TV. If you want to stream the State of the Union with Hulu Live, you'll be able to do so on local channels (in most areas), CNN, MSNBC, FOX News, and a variety of other channels. You can stream on two devices at once or you can upgrade to have the freedom to stream on as many devices as you want. You can stream Hulu with Live TV on computers, gaming consoles, Apple TV, Roku, Chromecast, Fire TV, and other devices.
Pay $40 per month for over 50 channels
Hulu's on-demand service is included as your on-demand library
Channel lineup includes local channels, FOX News, CNN, MSNBC, and others
A cloud-DVR is included with 50+ hours of space
Stream on gaming consoles, mobile devices, Chromecast, Apple TV, Amazon Fire TV, Roku, and others
Stream on two devices or upgrade for unlimited access
A free one-week trial is also available. If you're considering Hulu Live as the service you want, this will give you a way to try the service and watch the State of the Union online free!
3. Sling TV
Sling TV offers a cheaper alternative to watching the State of the Union live stream. Sling TV packages start at $25 a month. For this price you can choose between the Sling Orange or Sling Blue package. Sling Blue offers more channels that will allow you to watch the State of the Union online. This package offers CNN, FOX and NBC in many areas, and for an additional fee you can add MSNBC. Sling TV does not offer FOX News in any of the packages or add-ons they offer. You can combine the two packages for one larger package for $40. There are several add-on channels also available. There are no contracts involved in Sling TV, so this gives you a chance to modify your package as you see fit. While a cloud-DVR is not available without an added fee, you will have access to both limited TV Everywhere apps and an on-demand library.
Choose from two packages or put Orange + Blue in one package – Get 7-days free
Sling Blue offers CNN, FOX, NBC, and others – Add MSNBC and other channels for a fee (check out the full Sling TV channels list)
An on-demand library is included
Stream on computers, Apple TV, Fire TV, Chromecast, Roku, mobile devices, and more
Watch on more than one device simultaneously
Sling TV includes a Sling TV 7-day free trial for new members. This gives you the chance to explore Sling TV with absolutely no risk. If you don't like the service, you can cancel anytime you wish.
4. YouTube TV
YouTube TV is a newer service in relation to most of the other streaming services on this list. That said, many of the channels we've talked about in other packages, are also available, here. Packages are $40 a month for more than 50 channels. Local channels are available in most areas of the country. Cable networks including FOX News, CNN, and MSNBC are all available. YouTube TV offers a cloud-based DVR with unlimited storage space. This gives you a chance to record as much content as you want! That should be great news for binge-watching fans. More content can be accessed through TV Everywhere apps. You can stream on all of the common devices except Amazon Fire TV, which is not compatible.
50+ channels are available including local channels, CNN, FOX News, MSNBC, and more
$40 per month with no contracts
Watch on Apple TV, Chromecast, Roku, and mobile devices
The cloud-based DVR comes with unlimited space
Try YouTube TV free for one week!
As YouTube TV includes a free trial, you'll be able to discover whether it's right for you without risking a cent!
5. PlayStation Vue
PlayStation Vue includes four package options, starting with over 50 channels. Package prices start at $45 per month. You'll be able to watch local channels in many areas. Other options include CNN, FOX News, MSNBC, AMC, TNT, USA, and many other networks. An on-demand library is included in every package. TV Everywhere apps are available based on the channels in your package. You'll have a cloud-based DVR which holds recordings for up to 28-days. You don't need a PlayStation, though you can stream on PS3 and PS4 consoles. Other streaming devices you can use include Apple TV, Roku, Chromecast, Fire TV, and more.
Packages from $45 per month – 4 available packages
A cloud-DVR will hold recordings for 28-days at a time
Watch on PS3/PS4 consoles, Fire TV, Apple TV, mobile devices, Roku, and more
Many networks are included from local channels to FOX News
An on-demand library is included
Stream on multiple devices at once!
Don't forget to try the free 5-day PS Vue trial!
That's all you need to know to watch the State of the Union online! If you have any questions about online streaming or these services, feel free to let us know in the comments!