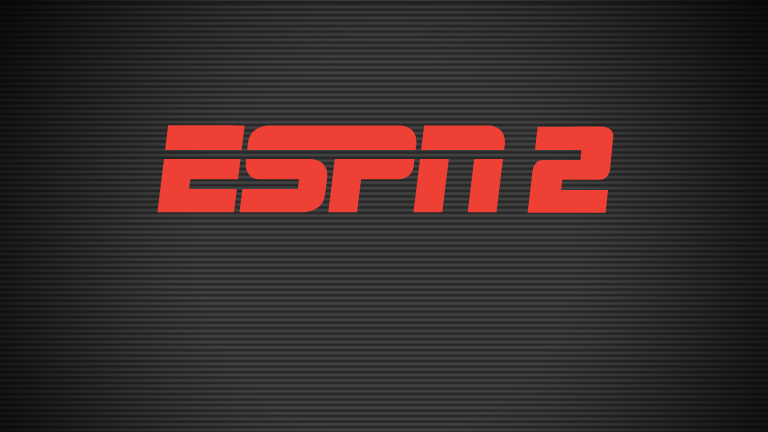 Sports have been one of the last holdouts in the move to streaming video, but thankfully several recent deals have brought some of the most popular sports networks onto many of the top streaming services. ESPN, the undisputed leader in sports broadcasting, is more accessible than ever without cable. Even the many ESPN sister networks can now be streamed online. If you're looking to stream ESPN2, luckily there are several different options to watch ESPN2 without cable. Below are five of the easiest ways you can watch ESPN2 online:
Sling TV has become a go-to cable-cutting option for many households thanks to the wide selection of content it offers. For a low monthly subscription, Sling TV offers several packages of dozens of channels. Plus, there are plenty of mini-packages that can be added onto a basic Sling TV subscription to offer access to premium channels from around the world.
A $25 a month "Sling Blue" subscription offers live streams of FS1 and FS2, plus over 40 other channels

No month-to-month contract required (see the Sling TV channels list)

Sling TV can support simultaneous streams on multiple devices, perfect for households with multiple screens

Compatible with iOS and Android phones and tablets, supported Roku devices, Apple TV, Chromecast, Amazon Fire TV, Xbox, and web browsers
Sling TV's offers ESPN2 streaming on its Sling Orange package, which new users can try free for seven days.
DIRECTV NOW offers an ESPN2 live stream in its base package alongside ESPN. For just $35 a month, DIRECTV NOW offers over 60 channels including many of the most-watched cable networks.
60+ channels including ESPN2 and ESPN (check out the complete DIRECTV NOW channels list)

Several different packages available with up to over 100 different channels

No monthly or yearly contracts required

Premium cable networks like HBO, Cinemax, and Starrz

Compatible with a wide range of devices including iOS and Android tablets and phones, Amazon Fire TV devices and Kindle tablets, Apple TV, Roku, Chromecast, or on the web
DIRECTV NOW is quickly becoming one of the most popular ways to cut cable. Check out their seven-day free trial to see if it's right for you.
If you think PlayStations are only for gaming anymore. Sony's PlayStation Vue launched in 2015 and has become a go-to cable-cutting service for close to half a million subscribers.
PlayStation Vue is just under $45 a month and includes ESPN2 and ESPN (check out the full PlayStation Vue channels list)

One PlayStation Vue subscription can be accessed on up to five different simultaneous devices

Vue has a cloud-based DVR which saves recordings for up to 28 days

Limited Vue content can be streamed on iOS, Android, and Windows mobile devices, Roku, Apple TV, and Amazon Fire TV
PlayStation owners looking to get the most out of their consoles can now sign up for a free 5-day trial of the Vue service.
If you're looking to cut the cable and stay away from monthly subscriptions altogether, luckily there is an easy way to watch some ESPN2 online free. ESPN's WatchESPN site offers plenty of free ESPN2 content updated daily. While a live stream of ESPN2 isn't available without a television provider login, there's more than enough free ESPN2 content available to keep any sports fan happy.
New content added daily

Videos including sports highlights, commentary, award shoes, and pre-game shows

Videos of ESPN2 content as well as from other ESPN networks

No subscription or login required
Cable cutting isn't just for households without television subscriptions. If you travel regularly and want to take your favorite networks with you, or just want to watch ESPN2 online without a television, the WatchESPN app is for you. By signing into the WatchESPN app with a television provider, users can access over ten different ESPN networks including ESPN, ESPN2, ESPN3, ESPNU, and more.
Subscription free with a valid television provider login

Offers live streams of ESPN2 and other ESPN networks

Carries many of ESPN's most popular programs including SportsCenter, PTI, and SportsNation

Users can watch live streams of major sporting events

Supported on web browsers, iOS and Android phones and tablets, Xbox 360 Xbox One consoles, Apple TV, Chromecast, Amazon Fire TV, and Roku.