For those of you who are unfamiliar with blog hosting, it is essentially rented space where your website and files will be stored. You will need to choose a provider to rent server space from, on which to store your website or blog. The hosting provider you choose also determines how big your blog can grow in its current space, who will rescue your site should it crash, how your site will be backed up, what email providers are available to you, and how you sell products on your website.
All of this is essential for anyone that wants to start a real blog and not rely on one of those vastly inferior "free" blog sites. But there are so many options and blog hosting services out there, how do you choose the best blog host for you?
Begin by thinking about what you plan to do with your site. Do you want to sell digital or tangible products? Will you want a dedicated email address for your blog? Do you own more than one domain?
Keep these questions in mind when shopping for your blog host, then check each contender against these ten things you need to know when choosing the best blog host.
#1 – Server Reliability
If you've ever visited a website and found it unavailable, you know how frustrating this is. Imagine the frustration of the blog owner having their site crashed! You don't want this to happen to your visitors…or to you. When exploring blog hosting services, search for their Uptime score. Uptime tracks any crashes a site experiences and you should be looking for a score upwards of 99.5%. This score is a good measure of the servers reliability. While Uptime itself offers a service that will monitor your site and notify you if it goes down, this is a paid service and is entirely optional. For free monitoring tools, WebHostingSecretRevealed has compiled a useful list you should reference in conjunction with your search for the best blog host.
#2 – Room To Grow
Obviously complex sites with huge visitor rates are going to require more hosting space than a personal website with 2,000 monthly visitors, but you want to make sure your blog will have plenty of room to grow and expand. There are three common types of hosting: shared, virtual private, and dedicated. Each of these are bench-marks on your growth chart. Be sure that the hosting company you're considering makes it easy to adapt to increased visitor rates as you grow your blog and business.
#3 – Multiple Domains
It doesn't take long after creating your first dot com before you find yourself buying up domains for other projects. After all, they're cheap and you've gotta get them when they're available. Besides, you may someday do something really cool with MakeALivingHomesteading dot com. But with all those extra domains, you'll also need extra hosting space. Make sure that your blog hosting account offers multiple domain options, especially if you already own a cache of domain names.
#4 – Cost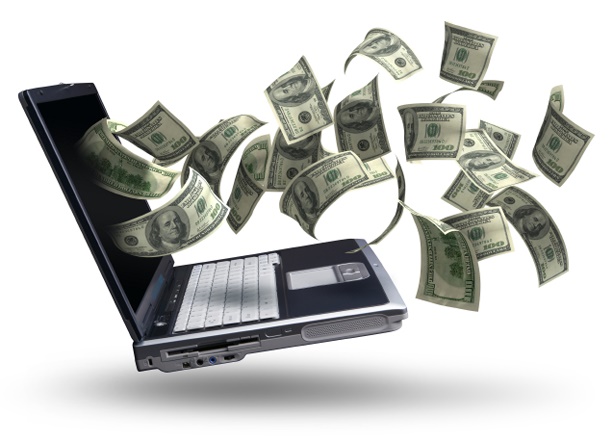 This one is tricky and you'll want to read the fine print. Most blog hosting services offer a sign up discount, which is great, but make sure your rate doesn't explode once your trial period is over. You may find the renewal rate is two to three times your original discount. Generally, you may also be able to save money by paying yearly (or some other long-term period of time) instead of monthly, but be aware of any applicable contract constraints. Make sure you know what it takes to terminate any agreements or contracts, including termination fees and any applicable forfeiture of refund, before you sign on the digital line.
#5 – E-Commerce Ability
If you're considering selling anything through your blog, whether digital or tangible products, you will want to confirm that your hosting provider will accommodate your e-commerce needs. These features include SSL certification (having secure sites that read https://) and shopping cart software installation, among others. Keep in mind what forms of payment you plan to accept when choosing your shopping cart. By offering easy or one-click installation, a good host will be able to set you up to sell.
#6 – Your Control Panel
Your blog host will supply you with a control panel that allows you to make changes to your site. It is important to make sure that the control panel offered by your blog host is not only user-friendly, but also includes all the necessary functions you will need. If you need something changed that your control panel does not give you access to, you will have to contact your host's support staff to make those changes. Most hosting services include screen shots of the control panel within their website.
#7 – Account Suspension
A compelling reason to read the fine print is to make sure of what you're agreeing to do (or not do) within the terms of your blog hosting service. Many services will suspend your account if you're using too much CPU power (unlimited or not) or if you break any rules of your agreement. I'm sorry to have to tell you, but this is one instance where it's recommended to read the user agreement in all its boring glory. Focus on what is expected of you and what is explicitly forbidden. Blogger be warned.
#8 – Email Features
If you'd like a dedicated email for your blog (your name @ your site dot com) check that your blog host offers this service, at a reasonable rate. If not, there are other ways to create an email account for your domain but having it included in your blog hosting plan is certainly convenient. Depending on the hosting service you choose, your email control panels may or may not be user-friendly, much like the main control panel. Try to find screen shots of the email options included with each host to determine how comfortable you will be using them.
#9 – Site Backup
There are a number of reasons your site could crash, hackers included, but having your site backed up regularly means you don't have to stress these disasters. When choosing a blog host, consider whether your site will be backed up on a regular basis by your host, if you will be able to easily back up your site as needed on your own, and how will you go about restoring your site if something does happen. Will you be expected to (or prefer to) restore it yourself or will you expect your host come to the rescue with excellent technical assistance and customer service?
#10 – Speaking Of Customer Service…
Depending on your preferences, you may have a 'wish list' for customer services. Keep these in mind when deciding on a blog host. Do you prefer 'live chats' for questions and service or do you like having a phone number to call? Obviously, the best scenario includes both and offers 24/7 support…so make sure you'll be able to get the help you need, when you need it.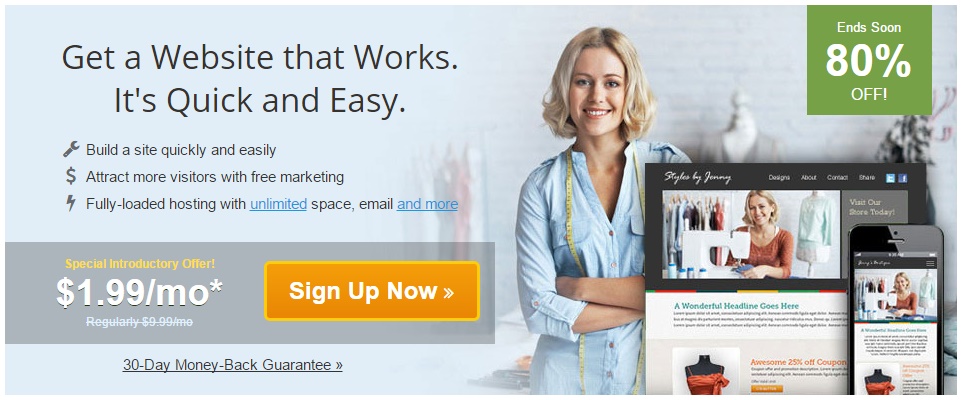 All of these variables should be factored in when choosing the best blog host for you. We recommend iPage for their easy WordPress installation, the included domain name (yep, you get it free), 24/7 customer service, and affordable price. But no matter which service you choose, you now know exactly what you're looking for when deciding on the best blog host for your website.