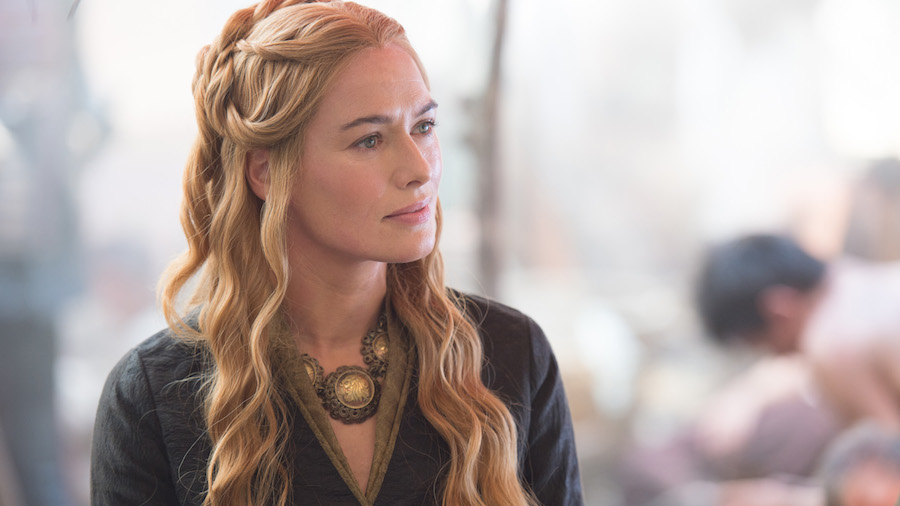 Ahead of the anxiously-awaited return of HBO's hit fantasy series Game of Thrones, one of the series' most iconic stars has spoken out against the sexist and objectifying practices she's encountered during her time in Hollywood. Speaking to British fashion magazine The Edit, Lena Headey describes how casting directors have made sexually explicit remarks to her during auditions throughout her career. Headey, best known for her roles as Cersei Lannister on Game of Thrones and Queen Gorgo in 300, told her interviewer that Hollywood casting directors often choose female cast member based solely on their sex appeal as opposed to acting talent:
There's a real pressure on women to be beautiful and skinny. When I was in my twenties and doing a lot of audition tapes in the States, a casting director told me: 'The men take these tapes home and watch them and say, 'Who would you f—?' I've never played the game of going in [to auditions] and flirting; I've never done it and I'm very happy I didn't.
When asked if she thought not flirting with directors ever cost her a job, Headey stated, "Yes, and I'm very happy I didn't."
Throughout the interview, Headey describes the difficulties women in Hollywood still face daily on and off the set. Headey recalls having to perform in front of cameras shortly after giving birth to her son prior to filming season one of Game of Thrones while she was experiencing postpartum depression, citing how "tricky" it was to play a mother on set while also figuring out her own role as a mother off-camera.
Headey's role on Game of Thrones has earned her several industry awards, as well as nominations for Primetime Emmy Awards and Screen Actors Guild Awards. Her performance as the scheming queen Cersei has been one of the highlights of the award-winning series throughout its seven-year run. Her 'walk of shame' sequence in season six has since become somewhat of a cultural meme.
Season seven of Game of Thrones premieres July 16 on HBO.