A Step-by-Step Guide to Finding the Best Freelance Writing Jobs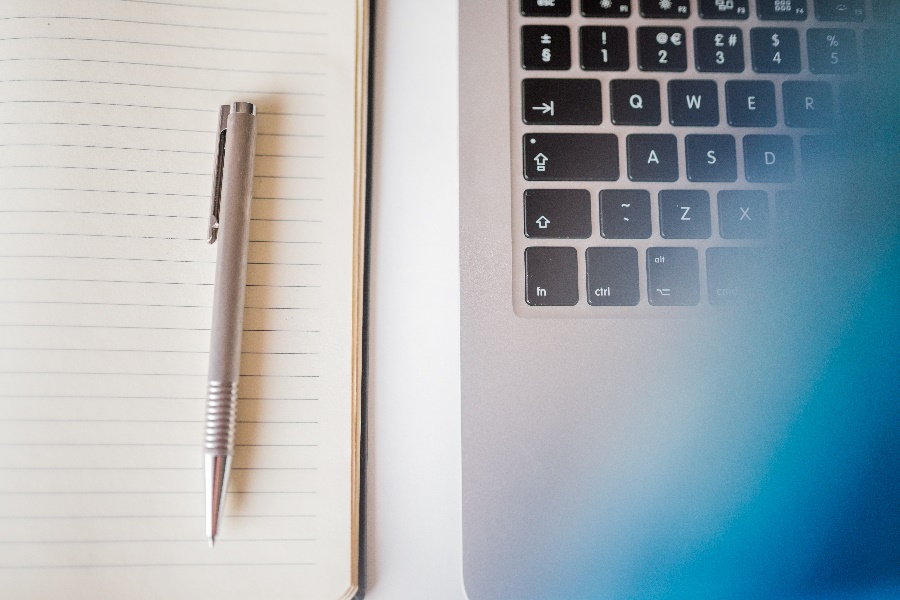 In addition to running a number of my own blogs, I've also been a successful freelance writer for the last decade, making hundreds of thousands of dollars writing blogs, website copy, and other content for clients from a variety of industries.
Are you dreaming of starting a freelance writing career, but just don't know how to become a freelance writer?
I've been there. Ten years ago, I was working a dead-end, 9-5 job I couldn't stand. My hour-plus commute each way sucked the life out of me, and I wasn't making enough money. I was spinning my wheels, going nowhere fast. Maybe you can relate.
That's when I decided I wanted to start freelance writing. I've always loved to write, so why not try to make money writing?
I searched online for information on how to become a freelance writer and how to land high-paying freelance writing jobs for beginners, but I came up empty. It was hard to find good, actionable advice aimed at new freelancers just starting out (a.k.a. noobs).
Rather than give up, I decided to figure it out on my own. I launched a website to promote my business, hunted high and low to find freelance writing jobs and blogging jobs, and landed a few clients — all while still working that miserable day job. I learned a lot and made a ton of mistakes along the way — mistakes you can avoid if you follow my advice — but soon, I was able to quit the job I hated and become a successful full-time freelancer.
I've made a very healthy income from freelance writing, am investing toward my early retirement, set my own hours, and get to spend a ton of precious time with my loving wife and beautiful baby daughter. And while I've shifted more of my focus to running my own blogs, I still fully embrace the freelancing lifestyle — making my own rules and truly enjoying the freedom of freelancing (and, let's not forget, growing out a killer beard that my old boss would have never allowed).
Now, I want to share everything I've learned about how to become a freelance writer with you. Whether you want to take on freelance writing jobs on the side while also starting a blog to make passive income or you simply want to be a full-time freelance writer, I can help you get on the path toward realizing your goals. But before we get started, there's something you need to know…
The Dirty Little Secret Every Successful Freelance Writer Knows
Here's a secret — your level of success as a freelancer has very little to do with your actual writing skills.
Yes, you read that right. Being a good writer isn't the key to landing the best freelance writing jobs and making the most money.
Take my friend Keith, for example. Keith is an incredibly talented writer who should be pulling down a six-figure income, no problem. Instead, he struggles to pay the bills and keep food on the table. He often moans about how the market is too saturated with freelancers, how it's impossible to find high-paying freelance writing jobs, and how it's just too hard to make money blogging. Oh, woe is Keith!
On the other hand, my friend Christine is an average writer. She's not going to win any awards for her writing, but she's more than competent and produces quality work. Here's the thing, Christine is absolutely crushing it, landing high-paying freelance writing jobs, one after another. She knows how to make money blogging…lots of it. She has a website that generates quality leads for her just about every day, so she doesn't even have to waste her time applying to job postings. She makes way more money than she ever could at a "real job" (don't even get me started on that term).
Christine works hard, but she plays hard, too, spending every free minute at the beach or traveling the country. She often works from these locations, too, since being a freelance blogger means she's not tied down to an office.
What does Christine know that Keith doesn't? Freelance writing is a business, and the biggest reason so many fail is because they don't know how to run it like one. This is the most important lesson you will ever learn as a freelance writer. Drill it into your brain.
If you want to be success freelancer, you have to act like a real small business owner, because that's what you are. From launching your own website and marketing your business to keeping the books and managing your time, your business skills need to be sharper than Valyrian steel.
That's where I can help. Using my own personal experiences (good and bad), I can teach you exactly what it takes to run a successful freelance writing business.
If you've ever dreamed of making money writing but just didn't know how to become a freelance writer, this is the site for you. If you're motivated and have even average writing skills, you can start to land good freelance writing jobs for beginners, make money writing, and leave your 9-5 job behind.
Scribblrs.com will show you the 3 simple steps you can follow to start, grow, and maintain a successful freelance writing business.
Let's get started…
3 Key Steps for How to Make Money Writing
1. Get your own website ASAP (It only takes 15 minutes)
Here's a fact — my website has brought more clients and more money into my freelance writing business than any other source.
Anyone can build their own website in just minutes. It's incredibly easy and requires little-to-no technical skills. When you register and launch your website with iPage, you can install WordPress with one click, choose from thousands of design themes, and get your website up in just minutes.
Why is getting your own website so important that it's the first step in how to become a freelance writer?
Boost your credibility–

Every legitimate business has its own website. If you want to be taken seriously as a freelance writer and a business owner, you need your own website.
Own your online presence–

Don't rely solely on a profile on a freelance writing jobs website or a social media page to promote your business. What if that job site goes away (like Elance)? What if that social network starts charging you to get your posts seen (like Facebook)? When you have your own website, you're in control of your online presence.
Brand your business–

Remember, you're running a business, and one of the keys to building a successful business is having a strong brand. You need to differentiate yourself from the thousands of other freelance writers out there, and your website is the best place to do that.
Showcase your work–

Your website acts as a live example of your work. It showcases your writing skills to potential clients, and you can even incorporate your portfolio to show off your best work.
Bring the clients to you—

The best thing about having your own website is that clients come to you. Forget spending all day on freelance writing job websites like Odesk, fighting for jobs. A good website will attract clients who are looking for the services you offer.
Launching Your Website with iPage is Fast and Easy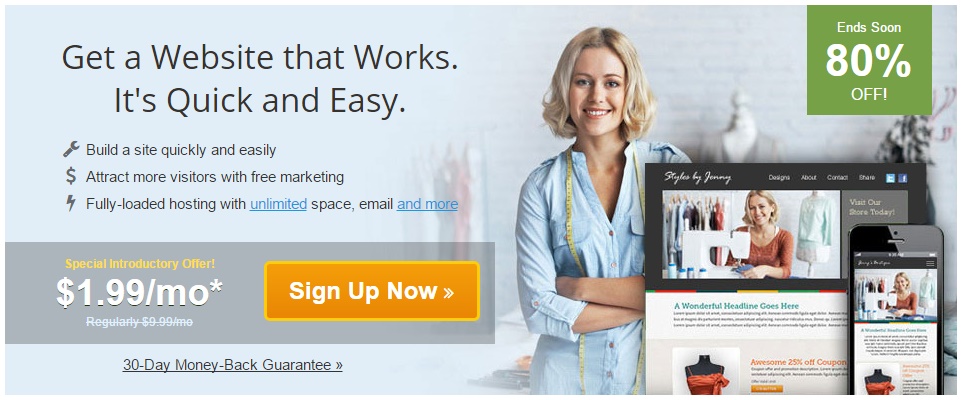 When I said that anyone can build their own website, I meant it. When I launched my website back in 2007, I knew absolutely nothing about web design. But thankfully with iPage and WordPress, I didn't have to know anything. WordPress is an easy-to-use free platform that helps you create a beautiful, professional-looking website in just minutes. With a few simple clicks, I had a stylish design ready to go. I just had to plug in my content, and my website was live.
To help you get your website up and running, I'll walk you through iPage's simple process:
Choose your website address–

Your website is your business' home on the internet, and every home has an address. This is known as your domain name. For example, the domain name of this website is Scribblrs.com. When choosing a domain name for a freelance writing business, I suggest keeping it short, simple, and memorable. You could just use your actual first and last name for your web address, or you could create a DBA for your writing business and use that as your URL. When you sign up with iPage, you can register your domain name for FREE. Good luck finding that anywhere else.
Pick a hosting plan—

A hosting service puts your website online and makes it available for your customers to see. As a freelance writer, you have to make sure you choose a trustworthy hosting company that will keep your website up and running smoothly 24/7. Again, I highly recommend iPage. For just $1.99 a month, they offer top-rated hosting, 24/7 customer support, customized email accounts (e.g. you@yourdomain.com), and over $500 of extras, including $100 Google AdWords advertising credit, $100 Yahoo & bing advertising credit, and more.
Install WordPress with one click—

Once you've signed up with iPage, you can install WordPress with just one click from your website's control panel. Just navigate to the InstallCentral section, click the "Blogs" tab, and click WordPress to begin installation. In seconds, you'll be able to choose from countless design templates, write and edit your website content, and upload your site for the world to see!
Remember, a good website is the best asset you can have as a freelance writer. Click here to get your website setup with iPage for just $1.99 a month.
2. Get Your Books in Order

A disorganized freelance writing business will at the very least severely underperform, but more likely, it will fail completely. If you're the type of freelance writer who keeps all of your receipts and financial records in a big garbage bag or strewn across your office, you need to place serious effort into getting organized and making sure your books are in order.
Keeping accurate, organized books is important to managing cash flow, growing your business, and ensuring your tax responsibilities are handled properly.
It sounds like a total pain in the neck, I get it. You'd rather spend your time writing than running numbers.
The good news is that while dealing with your business' finances might seem overwhelming, it's really not. With the right accounting tools and a little preparation, managing your books can be totally painless.
Here are a few tips to help you get on the path to successfully managing your finances.
Start now–

Don't wait to get your books in order. You need to begin immediately. Otherwise, transactions will get lost, mistakes will be made, and you'll dig yourself into a deep hole that's hard to get out of.
Choose your online accounting software—

There are a number of tools out there that make it easy for you to manage your books.

Freshbooks

is one great cloud-based accounting tool that makes it super simple to manage invoices, track expenses, setup your bank feeds, and handle all of your basic bookkeeping tasks so you can be in control of your business.
Consider talking to a bookkeeper—

While this step is technically optional, I highly recommend seeking the advice of a professional bookkeeper. Having an expert in your corner will save you time, money, and potentially some major heartache. A good accountant will not only make sure your books are in order but also find opportunities to help you keep more of the money you earn.
Be diligent about tracking expenses—

Fuel and maintenance logs from when your car is used for business, business travel expenses, office supplies, home office expenses, marketing expenses, and other relevant business expenses need to be tracked carefully and consistently. Freshbooks has a great feature that lets you take a photo of your receipt and attach it to the related expense, all from your phone.
Schedule time to do your books weekly—

Each week, you need to spend a little time getting your books in order. That means making sure all of the week's expenses and documentation are uploaded, all due invoices are paid (and reminders sent on overdue invoices), money is being set aside for quarterly tax payments, and so on. Committing to weekly bookkeeping will help prevent you from getting behind or making costly mistakes.
To learn how Freshbooks can make accounting easy for your freelance writing business, click here for more information.
3. Market Yourself Like a Maniac to Land the Best Freelance Writing Jobs
You've got your website up, and your books are all setup and ready for business. Now comes the fun part — it's time to start getting clients and making money.
Simply put, if you want to land the best freelance writing jobs, you have to market yourself aggressively. There are thousands of other writers out there competing for the exact same freelance writing jobs. How are you going to beat them?
Here are some tips I've used to find freelance writing jobs that pay well. Following them will help you learn how to make money writing.
Start pitching your ideal clients–

Be proactive if you want to find the best freelance writing jobs. Cold pitching can be a great way to land clients. Figure out who your target market is (e.g. small businesses, entrepreneurs, law firms, etc.), and start reaching out to them to pitch them on your services. You can connect with key members of the company on LinkedIn and pitch them there, put together a direct mail piece and send it through the mail (I've had a ton of success doing this), send a personalized email to the company owner, or use any other number of methods to pitch them.
Use your website to attract customers searching for your services—

Your website should be your best lead generation tool. A well-optimized website will attract targeted searchers in Google who need your services. Remember, you need an actual standalone website at your own URL, not some Tumblr blog.

iPage makes it easy

to quickly launch your own website. Check out

this beginner's guide to SEO

to learn the basics of improving your website's search engine presence.
Get active on freelance writing jobs communities—

There are plenty of great websites and communities out there that share freelance writing jobs for beginners and seasoned pros alike. Some of my favorites include the

Problogger job board

,

Freelance Writing Gigs

, and Reddit's

ForHire

community. Applying to jobs posted online will be competitive, but if you take the time to put together a good cover letter that stands out and you're diligent about applying to jobs regularly, you'll have success.
Use guest blogging and reporter outreach to get your name out—

One of the best things you can do to give yourself a competitive edge is to focus on getting your name out everywhere you can. The more name recognition you have, the more you'll be seen as an expert, and the more clients you'll attract. Share your expertise by becoming a guest contributor on various blogs in your niche. Connect with reporters who need expert sources for their stories to get quoted on top sites (I recommend signing up as a source on

HARO

).
Network with professionals offering services that complement yours—

One often overlooked, but highly effective, strategy that freelance writers can use is to connect with other professionals who can recommend your services to their clients. For instance, web designers often need content for the sites they build for their clients. SEO consultants may need skilled writers who can create search-engine-friendly content for their clients. By creating mutually-beneficial relationships with professionals in complementary niches, you can get a ton of referral business and great freelance writing jobs.
That's it! Now that you know how to make money writing, you're all set! Put these practical tips into action, and you'll become a successful freelance writer in no time.