A new survey from Anatomy Media has found that two-thirds of young millennials now use ad blockers on desktop or mobile devices to avoid intrusive ads, improve privacy, and enjoy other benefits.
The report titled Millennials At The Gate was based on a survey of 2,700 millennials aged 18 to 24. The group, which represents young millennials across the US, was surveyed between June 29 and July 5, 2016.
According to the report, ad blocking has become "an established social norm" among young millennials. And while just 15% of all people across the US currently use an ad blocker, the majority of young adults rely on these tools.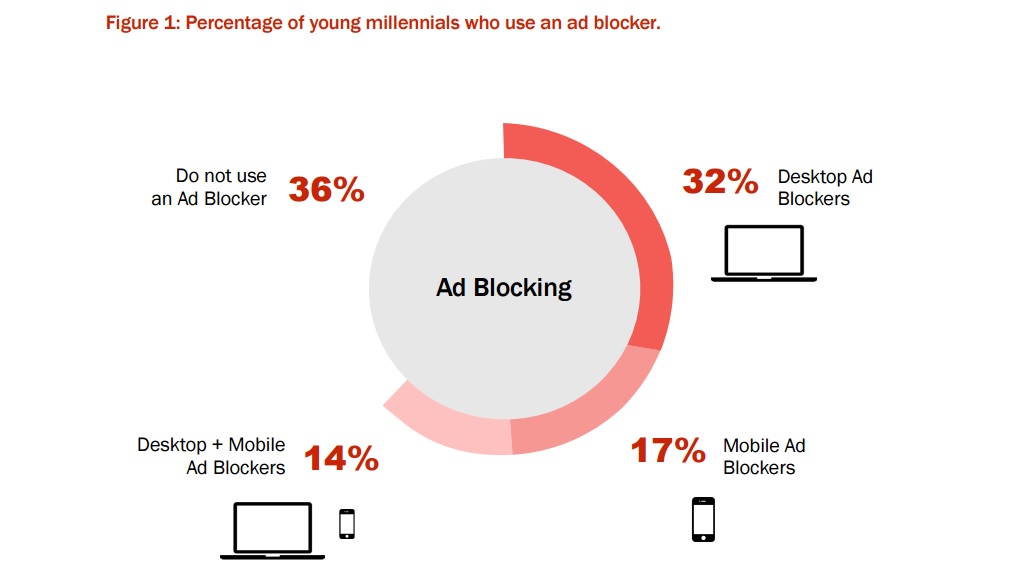 Why are so many young millennials using ad blockers?
It mostly comes down to user experience. 43% of those surveyed said they used an ad blocker to avoid intrusive ads. 21% said they used the ad blocker to speed up browsing, while another 17% wanted to protect their online privacy.
While many young millennials don't care for any online ads, there's one type of ad that's particularly reviled — video ads. 64% of young millennials who use an ad blocker are doing it so they can avoid video advertising online, such as the ads that play before a YouTube video.
What does this mean for those looking to start a blog and other content publishers?
This is a wake up call to improve the user experience of your online content. Millennials don't necessarily hate all advertising, but they have little to no tolerance for over-the-top, irrelevant, invasive ads that hamper their experience.