You've heard that "it takes a village" saying, right? Well, with blogging, it's more like "it takes a garage filled with a whole bunch of tools." Not sure if that's the best metaphor in the world, but the point is, we've found that taking your blog to the next level is a hell of a lot easier if you have the right tools. Tools to help you build traffic. Tools to help you stay organized. Tools to help you breathe. That said, here are some of the top tools we recommend.
---
Blog Hosting
---
iPage
We've covered why you need a self-hosted blog. Well, for that, we recommend you go with iPage. Why? Well, first of all, it's totally inexpensive. And with their one-click WordPress installation, you can have your blog up and running in a matter of minutes. All for as little as $1.99 per month. Click here to get started!
---
Build Traffic
---
Yahoo Ads
Building traffic can take a long time. However, with Pay-Per-Click ads (PPC), you can generate targeted organic traffic to your site. Imagine someone searching your main keyword, and your blog pops up first.
For that, I recommend Yahoo GEMINI. Why? Because it's simple to use and if you sign up now with the code YAHOOADS, you'll get a $50 credit for free! Get your free credit here.
---
Invoicing and Bookkeeping
---
Xero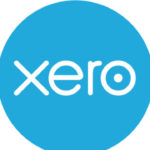 When I started my own online business, I focused all my energy on content and didn't really consider the bookkeeping aspect of it. Well, let's just say tax time after that first year wasn't exactly easy. But then I learned my lesson and got serious about keeping my books in order. It's absolutely essential to running a successful business.
Today, I use Xero for all of my accounting needs. It's an easy-to-use accounting solution that is great for blog owners, freelance writers, small business owners, and just about anyone who needs a bookkeeping solution for their business. Check out my Xero review for more info.
And click here to try Xero free for 30 days!
---
Business Cards
---
Moo
Who would have thought that an integral part of running a website is networking? But once I started attending conferences, my business grew dramatically thanks to connections made with advertisers and other bloggers. And what's crucial to those meetings? Business cards! Tell the story of you with premium business cards from Moo.
---
Social Media Management
---
Hootsuite
To be a successful blogger, you need to build a solid social media following. However, if you don't have a plan, along with a systemized way to carry out that plan, you'll never achieve that goal. That's why I use Hootsuite to manage my social profiles. Hootsuite allows you to see and control all your social profiles in one place. You can even schedule out messages to share way in advance. Stop piece-mealing your social media together and get it together. Try Hootsuite free for 30 days.
---
File Storage
---
Dropbox
Dropbox is a way to organize all your files (drafts, images, contracts, etc.) in one convenient spot while being able to access it from anywhere with an internet connection. No more "aw man I left that at home on my desktop" and no more losing flash drives filled with your life's work. Try Dropbox free for 30 days and get organized!