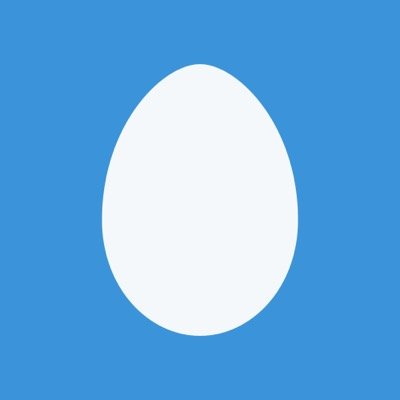 Twitter is finally cracking the egg. The site has a well known harassment problem, and they've introduced a number of changes in recent months to combat it. But a new anti-harassment change introduced this week has some users scratching their heads.
The social media site announced that they're no longer using the blue and white egg avatar that's become synonymous with a new user. Instead, new users will get a default photo that's simply a head and shoulders silhouette.
Twitter announced the change in a post on their blog, giving a number of reasons they think it's a good move. And among their reasons was harassment. "We've noticed patterns of behavior with accounts that are created only to harass others – often they don't take the time to personalize their accounts," the post read. And there's "an association between the default egg profile photo and negative behavior," Twitter said. And that's not fair to new users who just haven't set up their account fully yet.
Many users of the site are failing to see how the move from egg to person avatar fixes anything, though. An abusive tweet that would have come from an egg is now just coming from a silhouette, so nothing's changing as far as actual harassment on the site goes. It seems like this move is more for Twitter to disassociate themselves from harassing behavior. As they work to clean up the site, they're removing an image that many users immediately associate with abuse.
This change isn't going to do anything to actually help fight nasty behavior on the site, it's clear. But it may just take away a reminder of that behavior for many people. And for a social media site fighting hard to clean up their image, it's probably going to be a move that helps.