3 Steps to Starting a Blog in 15 Minutes or Less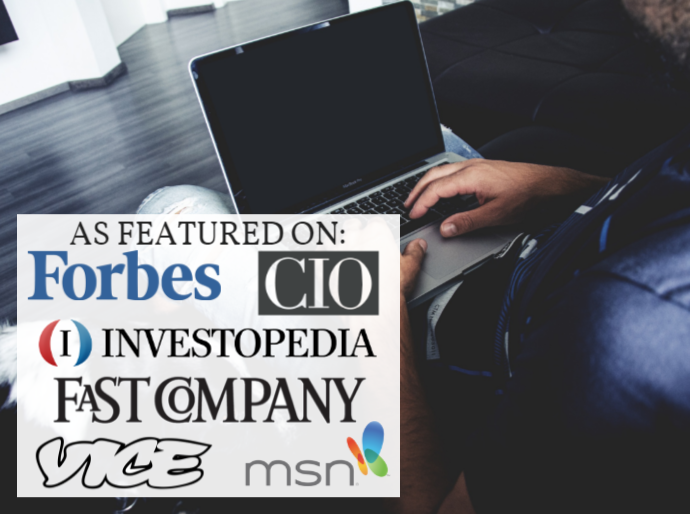 2019 is nearly over, and one of your goals might have been to finally start blogging. Let's get one thing out of the way from the top — starting a blog in 2019 is still as easy as it was before.
It doesn't matter if you don't know a single thing about how to start a blog. By the time you finish reading this page, you'll know how to create a blog and start publishing posts in just minutes. We'll show you how to start a blog online as well as give steps for the easiest way to start a blog.
Whether you're trying to learn how to start a blog for fun, you want to know how to make money blogging, or you need a blog for your company, this guide will detail the 3 simple steps to starting a blog:
Get your blog.
Set up your blog.
Start blogging.
Really, that's it. It's so easy that anyone can do it. Take it from us, two brothers who knew nothing about starting a blog but who now run several blogs that bring in healthy full-time incomes for us both. Don't believe it? Consider this: today there are over 1 billion live websites, many of which are blogs. That's a 1094% increase over the number of websites and blogs that were around back just 10 years ago (just over 85 million, according to Internet Live Stats). That's because it's easier than ever to learn the steps to starting a blog website!
We Learned How to Start a Blog Online the Hard Way So You Don't Have To
Let us take a quick moment to introduce ourselves and explain how we can make it super easy for you to learn how to create a blog. My name is Eric, and this is my brother Chris. Say hi, Chris (Hi!). Chris and I have been building blogs together for about a decade now. When we launched our first blog, Lance Armstrong was still competing in the Tour de France, the Red Sox were still fighting the Curse of the Bambino, and Janet Jackson was in hot water for her "wardrobe malfunction" at the Super Bowl.
Point is this. We've been starting blogs both for fun and to make money blogging for over a decade now, and we've learned a ton along the way. We've also made more mistakes than I'd like to admit — like starting a "free" blog hosted on another domain (you mean GetYourKidtoSleep.WordPress.com wasn't a catchy URL?) and paying other people to design our blog when we could get a professional theme for free and have it up in just minutes.
The good news is we're going to show you how to avoid all of our mistakes, so you can learn how to create a blog online in 3 easy steps. We'll show you the easiest way to start a blog in 2019. You'll be able to get your blog up and ready for action in just 15 minutes or less!
Ready to get started? Let's do this!
3 Steps to Starting a Blog
Step 1: Get your blog.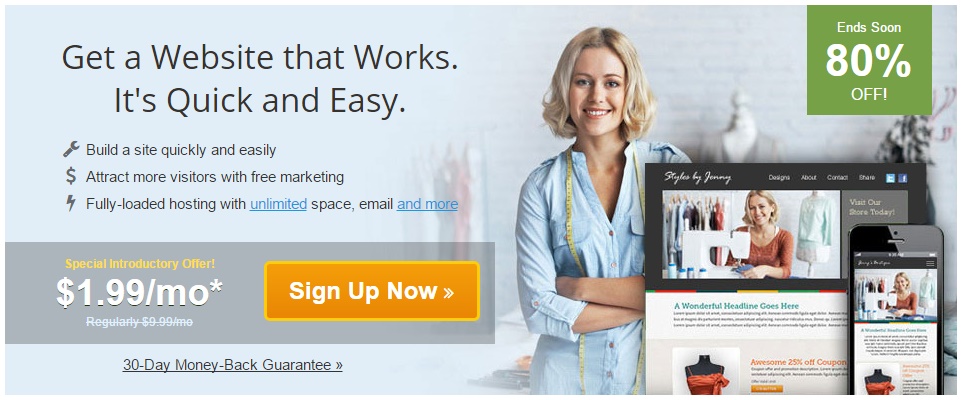 There are a ton of ways you can go about getting a blog. But there's no need to confuse things. We've tried all that, and we can tell you what works.
Here's what you want: you want a blog with a custom domain name that you own (www.whateveryouwannacallit.com). Owning your own content under your own domain name means you're in the driver's seat. You can do whatever you want, customize however you want, and even monetize your blog with ads if you choose–there are no limitations.
Luckily, you can do all of this for dirt cheap.
For blogging beginners, we recommend you get started by going to iPage.com. Here you'll sign up for a hosting plan that will allow you to get your blog online. Why iPage?
Save money–Starting a blog doesn't have to be expensive. iPage will host your blog for $1.99 a month. That's less than the price of a cappuccino!
Get a free domain name–Usually, your www.whateveryouwannacallit.com would cost you $10-15 per year. But iPage will throw it in for free.
Easiest way to start a blog–Sign up is simple, and installing WordPress is as easy as clicking a button (more on this later).
Great customer service— Need help? iPage's customer service reps are available 24/7 every day. And they're based in North America–no call center across the world.
Free advertising credit–Your iPage plan comes with free ad credits for Google, Yahoo, and Bing to help get your blog noticed.
Once you've selected your iPage hosting plan (at only $1.99 per month, the iPage Essential Plan is the perfect choice for beginners looking for how to start a blog…it's all you need to get your blog up and running), then it's time to register your domain name.
What is a Domain Name?
Your domain name is what you actually call your blog. It's the www.whateveryouwannacallit.com that goes up in the url bar. For example, our url for this blog is www.scribblrs.com.
How much will a custom domain name cost you? Usually, it'll run you about $15 per year, but iPage will let you register your domain name for free.
Be careful to choose your URL wisely. Here are a few quick tips to help you choose your domain name. Choose a domain name that is:
Catchy and easy to remember–Not too long, not too many words, skip the dashes.
Something you can live with–Don't settle for a name you'll be sick of a few month from now. Changing/redirecting domain names is a pain.
A .com or .net–Stay away from.biz, .tv, etc. They're confusing.
Once you have your hosting plan and domain name, you're ready to actually create your blog and turn it into something of your own. Ready? Let's move on to step 2.
Step 2: Set up your blog.

There are three parts to setting up your blog: installing WordPress, choosing your theme, and customizing. But don't worry, the first two can happen pretty quickly. And the customization, well that's the fun part that can take as little or as much time as you want.
How Do I Install WordPress?
Before you can make your blog look the way you want, you need to install WordPress. What is WordPress? It's a blogging platform that allows you to design your blog and manage content. Is it the only blogging platform? Nope, but it's the best. In fact, nearly half of all blogs out there are created with WordPress. It's the easiest way to build, customize, and update your blog. I've tried Blogger, Joomla, and some of the others, and honestly, I wasted my time.
So how do you install WordPress in your iPage account? It's literally as easy as filling in your info and clicking a button. All you have to do is log in to your iPage CPanel and go to: InstallCentral > Scripting and Add-Ons > Blogs > WordPress > Begin Installation.
From there you'll be walked through a brief wizard, and you're done. Afterwards, all your customizations and content creation will take place through your WordPress administration panel. You can access this simply by going to www.whateveryounamedyourblog.com/wp-admin and entering your username and password. From there you'll be taken to your WordPress dashboard, which will look like this:

Choose Your Blog's Theme
Now comes the fun part of learning how to start a blog. You get to design your blog to really make it your own. But if you think you need to be a web designer to handle this, well, you're wrong. See, one reason WordPress is so great for beginners is because there are countless blog templates (we call these "themes") to choose from.
Where should you get your theme? Well, if you like what I use, then you need to go with MH Themes. They offer some of the most popular, user-friendly themes out there, both free and for sale. I use the MH Newsdesk theme. There's a free version available that works pretty well (you can find this in the WordPress dashboard by searching under Appearance > Themes), but I bought the premium version, as it has allowed me to make some key customizations.
If you choose to go the premium route, you're going to buy directly from the Mojo website. Then you'll download a zip file, and simply upload it in your WordPress dashboard under Appearance > Themes > Add New > Upload Theme.
Once you have your chosen theme in WordPress, click "activate," and your new theme will officially be live.
How to Customize Your WordPress Theme
At this point, it may not look exactly as you want it, and that's okay, because you can customize it to make it yours. The majority of customizations will take place under Appearance > Customize in your WordPress dashboard's sidebar.
Keep in mind, different themes allow different levels of customization (the premium themes usually offer the most, which is again why I go with Mojo's premium themes).
Need help getting started? Here are some common customizations I recommend to get started (and most themes support these). Remember, this is a crucial piece when learning how to start a blog, so don't skip!
Site title and tagline–Enter the name of your site and a catchphrase to describe your site. This will show up at the top of your site until you're ready to create a logo.
Widgets–Widgets comprise the content in your blog's sidebar, footer, and sometimes in the header. Common widgets are for popular posts, categories, tag clouds, and ads (when the time comes).
Menus–Menus help you set the navigation for your site. However, I recommend you hold off on this until after step 3, where we will create the main pages for your site.
Header and background–Change colors or upload images to your header or background.
As I mentioned before, you could spend a few minutes, a few hours, or a few days customizing the look and feel of your blog. I advise that you get things looking decent and move on. You can always come back and change things up. But the key here is to get content up and out to the world. And for that, we move on to step 3.
Step 3: Start blogging.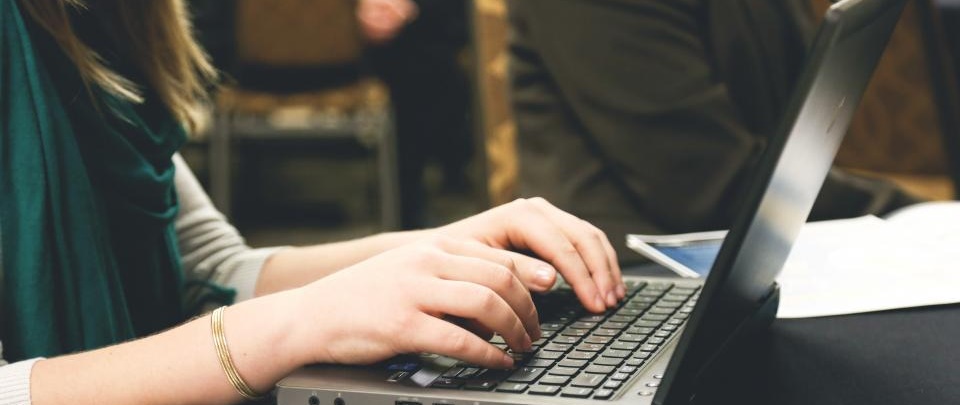 Finally, you're ready to share a piece of your mind with the world. It's what you always wanted to do. The reason you searched for how to start a blog in the first place. It's time to actually blog.
Getting started with content, the first thing you need to do is distinguish between pages and posts. WordPress allows you to create both, and they both look essentially the same, so what's the difference? Good question.
What are Blog Pages and How Do You Set Them Up?
A blog page is used for evergreen content. Static pages you don't want to go away. They can stand alone, or be organized in a hierarchical manner, with a parent page being an overall topic, having multiple sub-pages that fall underneath the umbrella.
I recommend you begin by creating the following pages:
About–Tell the world who you are or what your blog is about…or both. Let them get to know you.
Contact–Eventually, someone will want to contact you. Make it easy for them to find you with a contact page.
Privacy policy–Google likes for you to explain to your users that you value your privacy. This also involves cookies and all that. Check out my privacy policy for an example. Also, note that a simple Google search will help you find free privacy policy generating tools.
Disclaimer and/or disclosure–It's always a good idea to cover your butt with a disclaimer and/or disclosure, whether you're monetizing or not (but especially if you're monetizing!).
Once you've created your pages, you can go back to your WordPress dashboard and set up your site navigation under Appearance > Menus. Great, now on to the next big piece in learning how to start a blog.
What is a Blog Post and How Are They Different Than Pages?
With your base pages set, it's time to create blog posts. Blog posts are the articles that will populate your blog in chronological order. Unlike pages, they can be sorted by categories and tags. Your blog posts will be the lifeblood of your blog. The content that builds loyal readership. The catalyst that gets Google to take notice. Here are a few tips to get you started on your blog posts:
Use catchy titles–Make sure your title makes people want to click. Lists are great for this.
Be conversational–You're not writing for your PhD here. Write like you're having a conversation with the reader.
Write about what you know–You'll find it difficult to be successful in a niche you're just learning. On the other hand, your content will be more useful (and easier to write) if you write on a topic you know well.
Format for easy-viewing–Short paragraphs, bulleted/numbered lists, sub-headings, bolds and italics to point out key info. Make it easy on the eyes.
Blog often–This keeps readers coming back and search engines crawling your site.
Once you've got a decent backlog of content built up, it's time to think about monetizing your blog.
What Does Monetize Mean in Relation to Learning How to Start a Blog?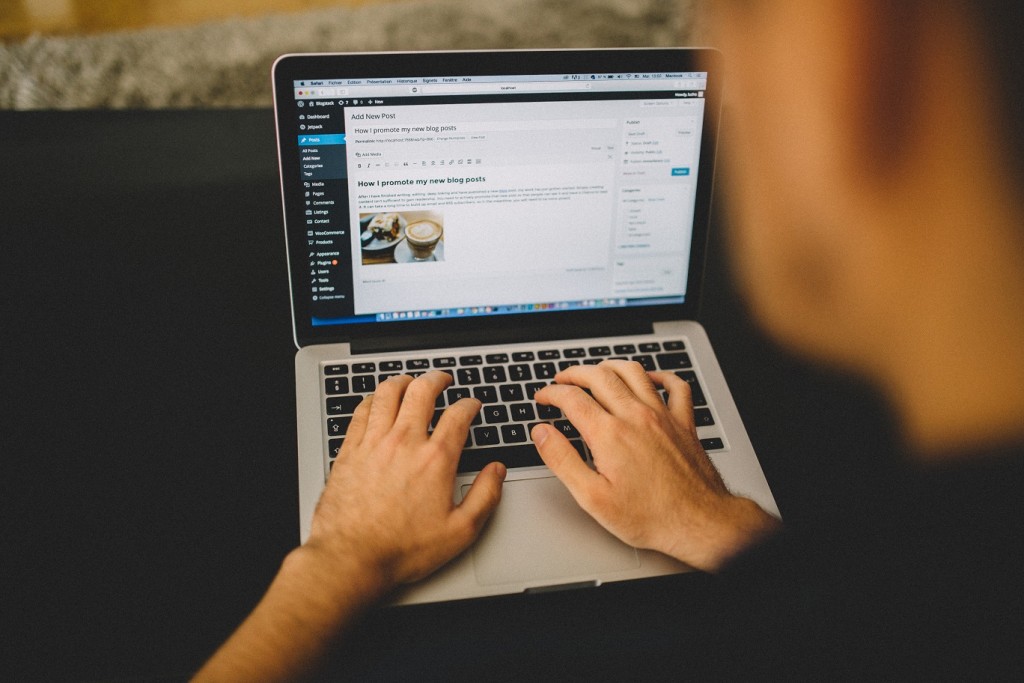 Simply put, monetize means to make money off of something. In this case, you want to figure out a way to make money blogging. That's right, even if it's not why you came to the dance, it's a nice little perk, right? Imagine if you could actually make money off of your passion?
I know, seems like a longshot, right? Hey, we thought so too. Yet, both Chris and I have quit our full-time jobs to jump feet first into making money blogging. I was a copywriter. He was a teacher. And now we're full-time entrepreneurs who have learned to make money blogging. It's about as rewarding an experience as you could possibly have.
So how can you set your blog up for monetization and start making money blogging? Well, there are a few ways to go about this. Let's take a look at some of the most popular:
Google Adsense–Register with Google and place their ads on your website. Get paid each time someone clicks an ad.
Affiliate marketing–Register with affiliate networks and companies to refer their products and services. Get paid when visitors purchase through your links.
Information products–Create your own ebooks, videos, etc. and sell them on your site.
Offline–Once you've become an expert in your niche, offer consulting services, speaking engagements, and more for payment.
What's the easiest way to make money blogging? Everyone has their favorite, but we make most of our money blogging using affiliate marketing. For example, we have a site dedicated to how to start a blog. We provide good information and recommended services (in the case of the home page, that's iPage and Mojo Marketplace). We're affiliates for both of them, so if you purchase through those links, we get a small commission at no additional cost to you.
What is Affiliate Marketing and How Can I Get Started with It?
As I mentioned above, affiliate marketing is when you get paid to send referrals to another business. You get paid when the visitor buys the good or service you are referring.
The most common way people get started with affiliate marketing is through the Amazon Associates program. When approved, you will get commissions that start at 4% when people make Amazon purchases through your site.
While I do make use of Amazon for referring certain types of products, I really recommend you look into www.CJ.com. CJ is an affiliate platform that allows you to partner with companies in order to get paid to refer people to their products and services. It's a great place not only to connect to companies with affiliate programs, but also to get ideas for other types of products and services that could fit into your monetization plan.
To get started with CJ, click here and sign up to become a publisher. Once you've created your account, you can search through advertisers and apply to specific programs that you think you could refer through your site.
Do you have to get into affiliate marketing when you start a blog? Of course not. Choose the means of monetization that you're most comfortable with. And if you don't want to make money blogging, well, you own your own blog and you can do whatever you want with it!
Bonus! Starting a Blog in 2019? 10 Facts You Need to Know First
Now that you know the basic steps to starting a blog, here are some bonus pieces of information you'll find useful and interesting.

Here are some facts and tips I want to share with you that will help you on your journey to starting a blog.
1. Over 46% of the world's population is now online — 3.4 billion people.
Key Takeaway for Starting a Blog: There is a HUGE audience out there looking for interesting content. You just need to tap into them.
In 2019, over 46% of the world's population is now online (sources for calculation: InternetLiveStats.com, GeoHive). By comparison, only 1.3% was online back in 1996 and 17.6% in 2006. With your own blog, you have the opportunity to reach readers in all corners of the world. And over half the world (53.9% to be exact) still doesn't have internet access, meaning your potential audience will only continue to grow in coming years. Whether you're looking to start a blog for fun just as a hobby or you're serious about making money blogging and driving tons of traffic to your site, finding your audience online is essential to reaching your goals as a blogger.
2. There are over 1 billion websites live right now.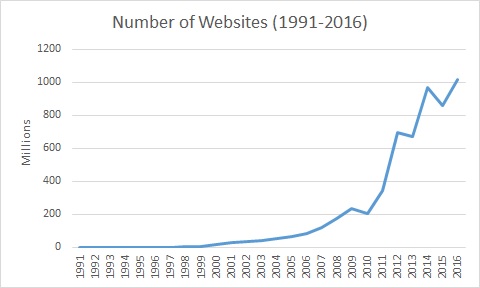 Key Takeaway for Starting a Blog: Creating a blog is really easy (billions have done it!), but you need to have a clear vision for your site to succeed.
At the time of writing this post, there are 1,024,816,803 websites live right now, according to Internet Live Stats. For one thing, that proves just how easy it is to start a blog. Anybody can do it.
Of course, with so many sites out there, it's a pretty safe bet that someone is already blogging about the same topic you want to cover. But that's not necessarily a bad thing. There's almost always room for a fresh angle on a topic, and that also means there are plenty of things you can learn from studying all of the different blogs across the web.
3. About 4.3 million blog posts are published every day. That's 51 posts published every second.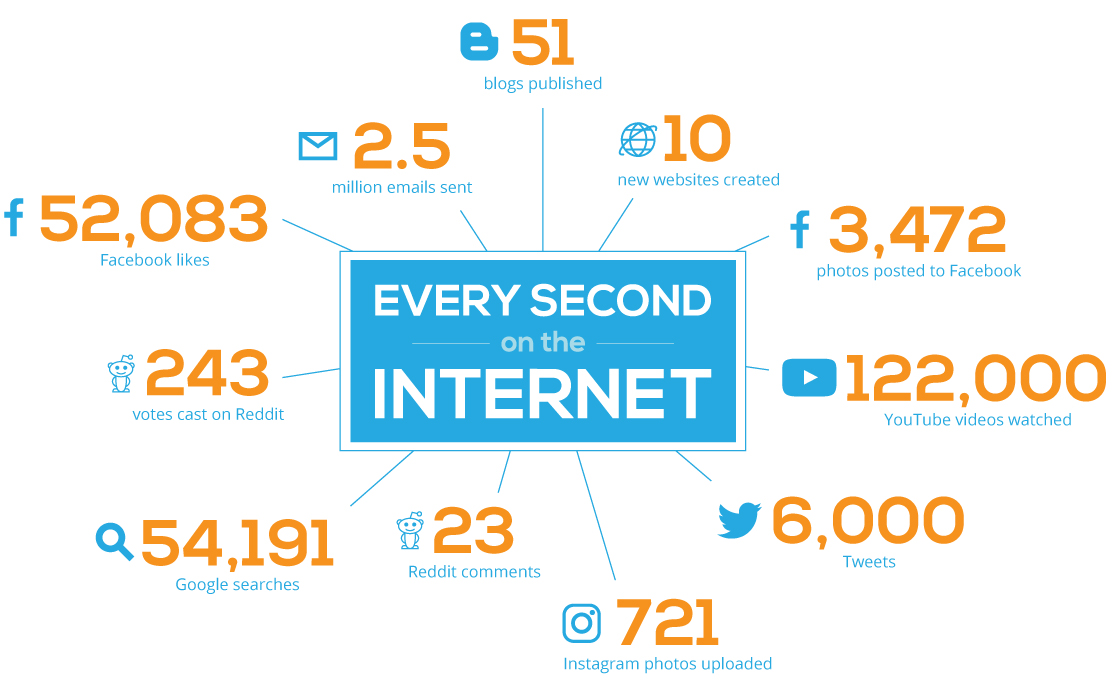 Key Takeaway for Starting a Blog: Billions of people read blogs daily and crave something great to read. You can give it to them.
That's an insane amount of content being pushed out to readers, and there's a good reason for it. The majority of internet users read blogs more than once a day, they spend the majority of their time online devoted to social networks and blogs. In other words, people are craving something new and interesting to read, and you could be the person to deliver it to them.
4. The top 4 results in a Google search get 83% of page one organic clicks.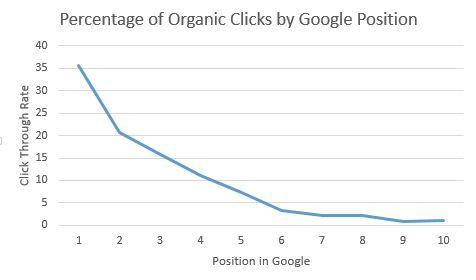 Key Takeaway for Starting a Blog: Search engine optimization is an essential tool in building a successful blog.
If you want to get significant traffic to your blog, it's important that you have a strong Google presence. Remember, there are over 54,000 Google searches conducted every single second. You want your articles to turn up whenever somebody is searching for the topics you cover, and they need to turn up at the top of the search results if you want anybody to click on them.
According to one recent study, the first results in a Google search get 83% of the clicks. The first result alone gets clicked as much as 40% of the time, some studies find. With that in mind, you need to be taking the right steps to get your blog dominating the Google rankings. Check out our blog for plenty of great online marketing tips that get results.
5. The average first-page result in Google contains 1,890 words.
Key Takeaway for Starting a Blog: If you want your blog to rank well in Google, you need content that is comprehensive, in-depth, and authoritative.
Many recent studies have found that Google tends to give preference to longer, more in-depth content that covers a single topic comprehensively. Backlinko reported that the average page on a result in Google has just under 2,000 words, noting that "pages with longer content ranked significantly better than short content."
If you're trying to get your blog discovered by people searching Google, you need to create content that goes above and beyond what other sites are doing. Explore topics more in depth, include links to more sources to back up your claims, and simply put, make sure your content is excellent on all levels. This is what will signal to Google that your page is worth ranking highly, and it will lead to more people linking and sharing your blog.
6. The average blog dies after just 100 days.
Key Takeaway for Starting a Blog: Set goals for your blog — both short and long term — and have a plan for reaching them.
The reality is that most bloggers end up quitting pretty early into the game. Whether they just get bored with it, run out of ideas to blog about, become frustrated they aren't making money yet or move on to another new blog idea, the fact is most blogs don't survive long.
The good news is we can help you avoid this fate. Scribblrs is loaded with helpful resources you can use to start your blog on the right foot and achieve whatever your individual goals are as a blogger. Together, we can get your new blog to day 100, day 1000, day 10,000, and beyond.
7. The most expensive domain name ever sold on record was LasVegas.com for $90 million. Don't worry, you can get a domain for your blog for a few bucks.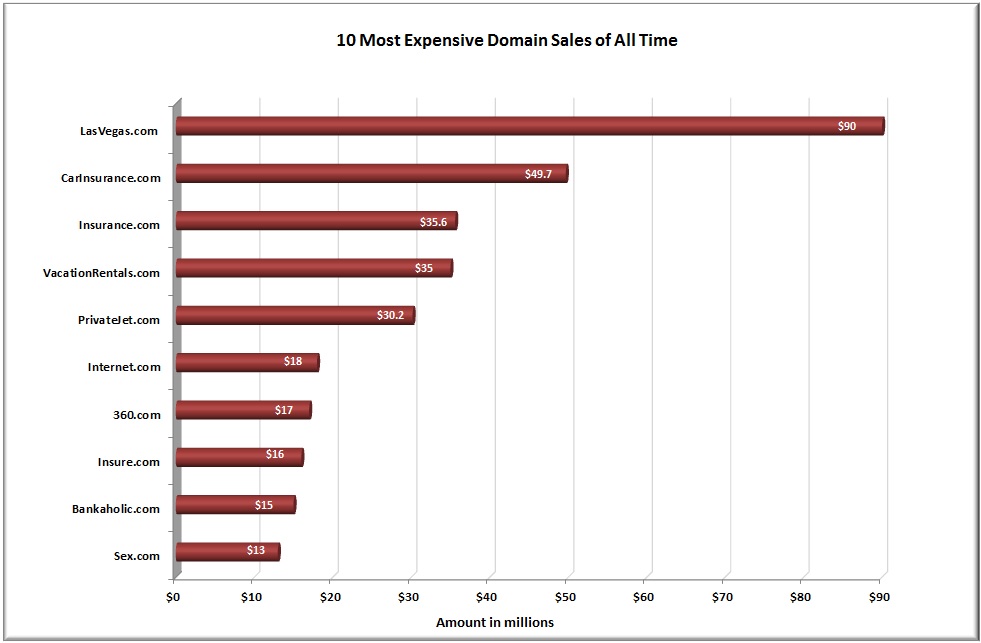 Key Takeaway for Starting a Blog: A great domain name can play a key role in promoting your site and building a killer online brand.
To create a blog, you need to get your own domain name. This is your URL, your website address. For example, the domain name of this site is www.Scribblrs.com.
You want to put serious thought into choosing your domain name. This is part of your brand as a blogger. It needs to be memorable, easy to spell, and not too long.
You can register a new domain for no cost in some cases (average cost for a new domain is typically about $10 a year), but if the domain you want is already owned by somebody else, you may have to pay more. For example, the people who owned Vegas.com desperately wanted to own the domain LasVegas.com, so they bought it for an eye-popping $90 million in a deal that's scheduled to be paid out over 35 years, from 2005 to 2040!
8. WordPress now powers 25% of all sites across the web and nearly 60% of all blogs, almost 10 times its closest competitor.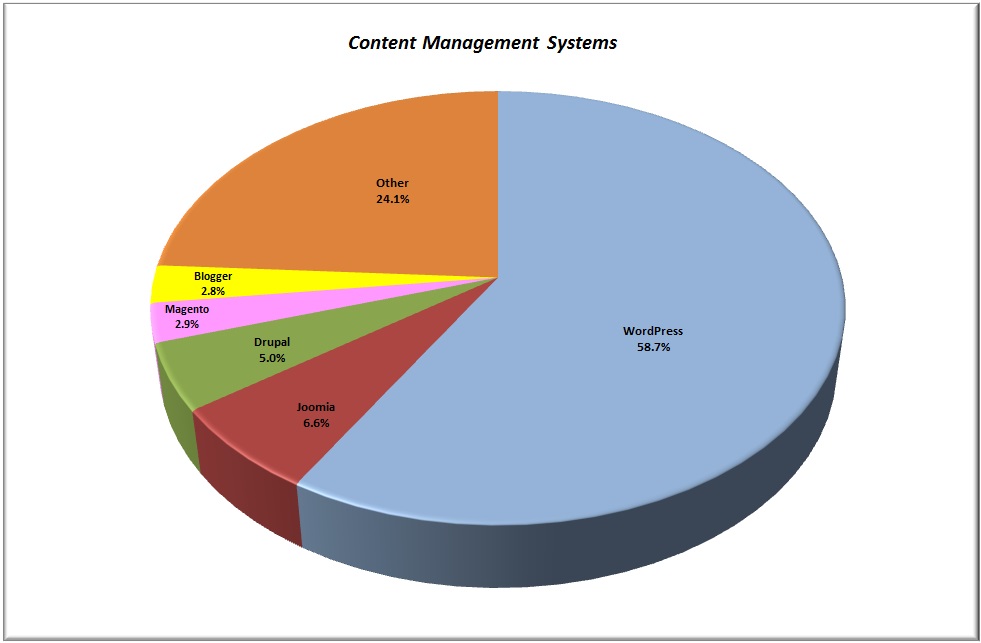 Key Takeaway for Starting a Blog: WordPress is the most popular blogging platform because it's easy to use, takes seconds to set up, and offers a ton of features every blogger will enjoy.
Before you can start blogging, you need to choose a blogging platform. This is the interface you'll use to tweak the design of your blog, publish new posts, moderate comments, and so on. There are a number of blogging platforms to choose from, including WordPress (my personal favorite), Blogger, Tumblr, Drupal, and more.
But consider this — over 25% of all websites are powered by WordPress, making it the most popular blogging platform and it's not even close. The next two closest blog management systems combined are only used by 4.9% of sites, not even one-fifth as much as WordPress. And among all the different blogging systems out there, WordPress has a 58.7% market share.
Bloggers love WordPress because it's easy to use, offers millions of design themes to choose from, and requires little-to-no technical skills to set up. We recommend choosing the self-hosted version of WordPress rather than hosting your site as a sub-domain on WordPress.com. Check out our article on why you need to avoid so-called "free" blog sites.
9. About 30,000 websites are hacked every day.
Key Takeaway for Starting a Blog: The right hosting service and WordPress plugins can help secure your site against would-be hackers.
A website is hacked every 3 seconds. Now, I know what you're saying to yourself, "Who would want to hack my site? What are the odds that my blog gets hacked out of the billions of websites out there?" That's a dangerous way to think, and it's a good way to lose everything from your blog and end up with a major headache.
We've had hackers try to break into our various blogs countless times over the years. Thankfully, we have a dependable hosting plan (check out our tips for choosing the best blog hosting) and use some great security plugins for WordPress that keep our sites safe, but you must always remain vigilant. Whether you're blogging for fun or trying to make money blogging, make sure you protect your site.
10. 63% of bloggers earn less than $3.50 a day on their own blogs.
Key Takeaway for Starting a Blog: You can make money blogging (tons of it if you know what you're doing), but you need to have a sound plan and a willingness to work your butt off (at least at first).
Just because you create your own blog and write a bunch of great posts doesn't mean you're going to make money blogging. The sad fact is the vast majority of bloggers only make pennies with their own sites, definitely not enough to keep the lights on.
But here's the good news. You can make a real living blogging. Hell, you can get wealthy blogging, making a high six-figure income or more as a blogger. But it won't happen overnight and it won't be easy, at least not at first. Blogging is just like any other business if you want to succeed you need to have a sound plan in place for growing your online brand. Our site is loaded with resources to help you make money blogging!
If you ask us, there has never been a better time to start a blog than now. The audience of blog readers continues to grow by the second, creating new opportunities to share your thoughts and ideas with a like-minded group of people all across the world.
Congratulations, You Now Have Your Own Blog!
Well, you did it. You learned how to start a blog, you followed the steps, and now you have your very own. So what next? Sign up for my mailing list below and get blogging tips in your inbox.
[lastupdated]