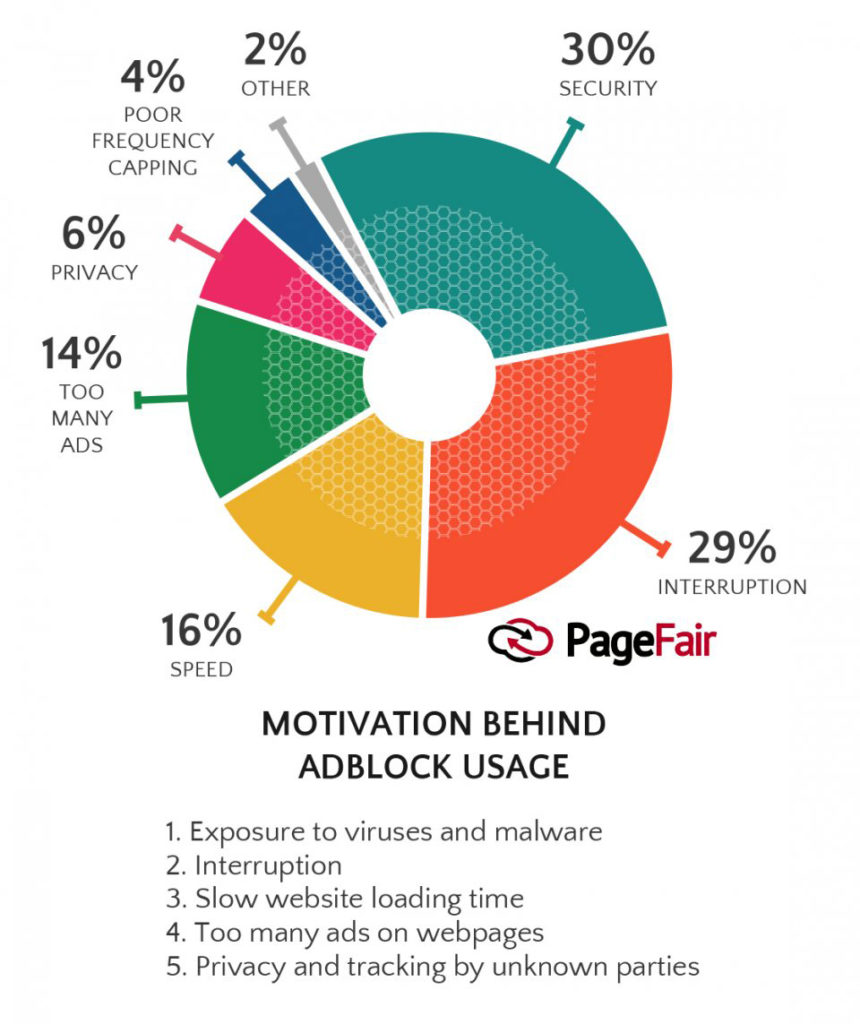 According to new numbers from PageFair, the number of people using ad blockers is up – way up. A whopping 615 million devices around the world now use some form of ad blocking software – up 30% from last year.
And while that seems like a huge number, it works out to only 11% of the total global online population. That means almost 90% of the world still see ads, good news for people who make money blogging.
While the annoyance of ads seems like it would be the biggest reason to use a blocking software, the number one reason people cited was actually security. Over 30% of people surveyed said the possibility of viruses or malware prompted them to block ads. The "intrusion" or "interruption" aspect of ads came in second. Ads slowing down a web site was the third most cited reason, with an overabundance of ads and privacy/tracking issues rounding out the top 5.
PageFair's report also gives a little glimpse in to how customers view ads. 74% of people say they'll leave a web site when content is blocked due to ad blocking software (opposed to turning the blocker off). 77% of people said they were willing to see some advertising, but static, non-intrusive banner ads or skippable video ads.
Advertisements are a necessity online, so the rise of ad blockers presents a challenge to companies today. How do you have effective digital marketing if the customer isn't seeing it? PageFair CEO Sean Blanchfield called this an "opportunity to start over, avoid the mistakes of the past, and serve ads that don't annoy users." In short, it's up to companies to make ads that aren't annoying.
Blanchfield noted sites like Facebook were leaders in making customers feel at ease with ads, making sure they listen to complaints and work to fix them. "Serving tamper-proof and non-interruptive ads is preferable to turning users away from websites" he said.