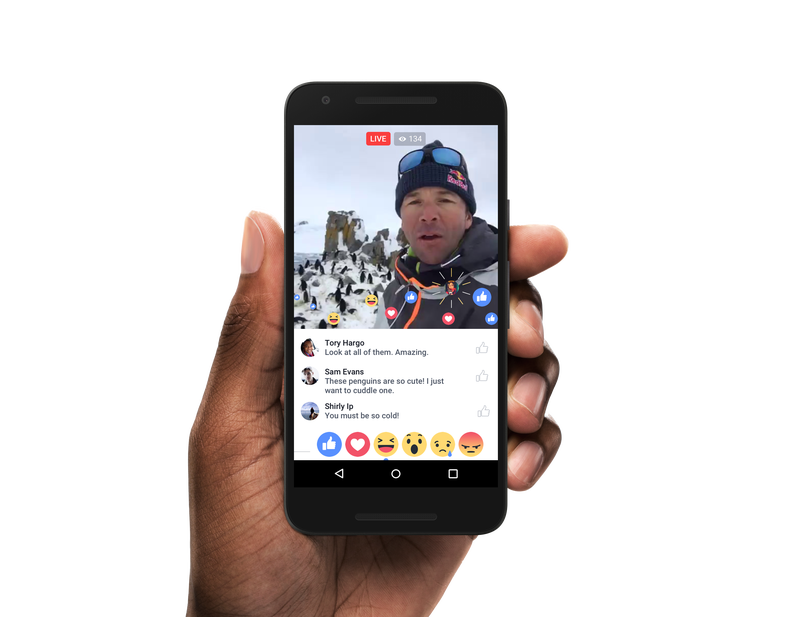 YouTube stars are all the rage these days, and it looks like Facebook wants in on the action. At the annual VidCon in California, Facebook announced that they're working on a new app that's specifically designed for content creators.
The app will include a "Live Creator Kit" that lets users design custom intros, outros, frames, and stickers. And for creators, perhaps the best thing is that Facebook is actively seeking their input. "We've been meeting with creators, and understanding what they're doing on the platform is inspiring," said Facebook's VP of product Fidji Simo. He added that people are finding ways to use the platform they never even thought about.
Facebook's video creation app, which should officially roll out for testing some time later this year, will open with a live camera and have a tab that lets creators interact with viewers. The app will be open to all users, and will take the place of the current Mentions tab.
And like YouTube, Facebook will have more of a focus on making sure creators can monetize their work. A feature called Ad Breaks, which lets people with over 2,000 followers put shorts ads into their videos (both live and recorded), is rolling out soon.
Simo also addressed that these days, people consume Facebook video on a variety of platforms. "We want to address all the different modes in which people want to consume video. Maybe they just discover videos, in which case newsfeed is very good. Sometimes, people just want to watch video, so then they use the video tab. Sometimes you want the lean-back experience on the big screen, and we're seeing really longwatch times on our TV apps." She also noted that many people are taking advantage of the "save" feature and watching videos later.
She also echoed Mark Zuckerburg's comments about Facebook uniting people as she said, "When you pair video with social functionality, it allows peole to come together over video content in a way we haven't seen before. Way we can make video a way to help build communities. Facebook is one of the most social places in your life, so it makes sense that watching videos on Facebook would reflect that."