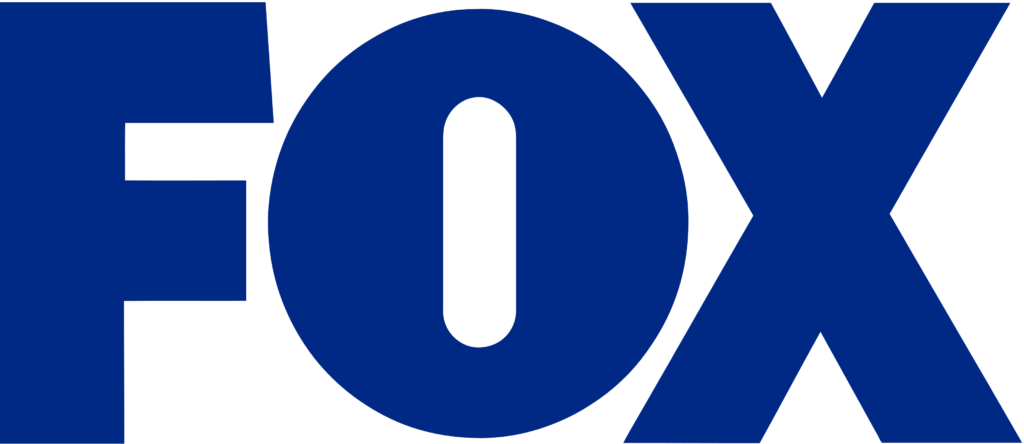 FOX has long been a staple in Americans' living rooms. This broadcasting company has brought us everything from American Idol to The Simpsons to Empire. Needless to say, if you know good television, FOX is a must-have in your viewing lineup. With that being said, as people move away from traditional cable and closer towards online alternatives for their TV shows, you might be wondering how you'll be able to watch FOX online. And it's a valid concern to have!
Luckily, though, the rise in streaming platforms has given us plenty of ways to get FOX streaming just about anywhere. Technology is crazy like that. So, depending on your viewing needs, your price threshold, and how you prefer to receive your show content, below are five of our top picks to watch FOX online. The future has arrived!
If you are a TV show aficionado, you may want to consider AT&T's DIRECTV NOW for its nice variety of channels. Though the price is a bit higher than other streaming services, DTVN gives you a healthy selection of programs that the whole family can enjoy. Here are the main takeaways from this streaming service:
$35 per month for over 60 channels (including FOX)
Somewhat new so more features and packages are likely to be added
Streaming guide is similar to old-school cable guides; great for first-time cable-cutters
Great for on-the-go FOX streaming
More than 120 channels across all packages
Get DIRECTV NOW free for a week and download your free trial by clicking here; it's a smart way to watch FOX online free while you can.
Sling TV is a great FOX streaming option if you're going for more affordability than versatility. To get access to FOX live streams, you'll want to sign up for Sling's "Blue" package, which is one of their most basic options. Here's the down-low on Sling Blue:
$25 per month for about 45 channels
You get a FOX live stream if you live in

Atlanta, Austin, Charlotte, Chicago, Dallas, Detroit, Gainesville, Houston, Los Angeles, Minneapolis, New York, Orlando, Philadelphia, Phoenix, San Francisco, Tampa, or Washington D.C

(otherwise it's on-demand).
Available on most streaming devices such as Roku, Chromecast, iOS and Android devices, Amazon Fire TV, Apple TV, game consoles, etc.
Stream shows on multiple devices at once
Most content is available as a live stream so you'll never miss out
Sling TV is granting a free 7-day trial period; click here to claim yours to try before you buy!
Before you ask, no, you don't need to own a PlayStation to use PlayStation Vue! This streaming service is another strong contender for watching FOX without cable because of its great channel list and extra DVR feature. Read more below.
Base price is $29.99 per month, but if you reside in the live local market areas, it's $39.99 per month
Available on a variety of popular streaming devices such as

iOS and Android mobile devices, Roku, Apple TV, Amazon Fire TV, Chromecast, and, of course, PS3 and PS4.

Comes equipped with a cloud DVR that lets you record shows and events and save them for up to 28 days
Nice channel selection even though it's a little higher in price
Think PS Vue is for you? Why don't you try it out first? Download Vue for free for 5 days.
So… Maybe you like watching sports as much as you enjoy sitcoms and dramas. Then you might want to turn your attention to fuboTV, a streaming service dedicated to helping sports fans get their fix. While it does boast many sports channels, fuboTV does also offer FOX streaming so you can watch FOX online. Check it out:
Starts at $34.99 per month
FOX live streams are available in

Atlanta, Austin, Charlotte, Chicago, Dallas, Detroit, Gainesville, Houston, Los Angeles, Minneapolis, New York, Orlando, Philadelphia, Phoenix, San Francisco-Oakland-San Jose, Tampa, and Washington D.C.

Includes many regional sports networks across the country, FS1 and FS2, and plenty of soccer channels including the entire FOX Soccer Plus platform
Streaming quality is top-notch and high-definition
Comes with a cloud DVR similar to Vue's
Try fuboTV free for a week and see what you think.
5. Hulu
Hulu is our last suggestion for you to watch FOX without cable. It's definitely a last resort option because, as you probably know, Hulu doesn't carry full channels but rather selected content from a variety of channels. So as far as getting your FOX fix goes, here's what you should know:
Popular service that's very affordable at $7.99 per month with commercials or $11.99 without commercials
Carries a giant library of past and present hit TV shows and movies
You will find various FOX shows on-demand; new shows are always being added while others are taken off the platform at random times
Available on every main streaming device
Does not carry all of the FOX content
Well, there you have it. You've got all you need to watch FOX online! Which option do you find is the best?