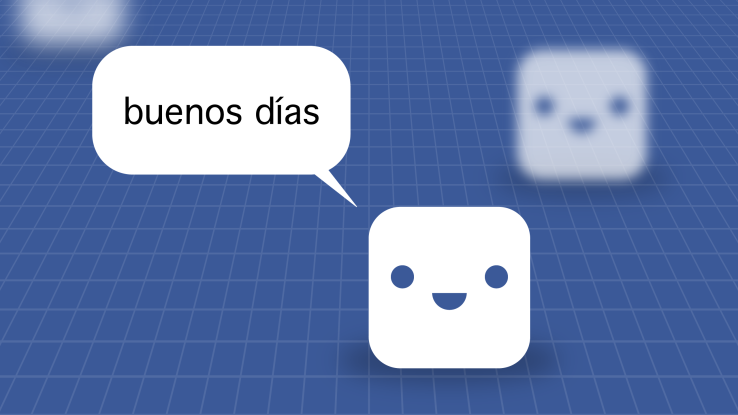 If any given technology only works in English, that means it's ignoring close to 75% of the world. For a lot of tech companies, that's okay. For for a global brand like Facebook, it's not.
The company's Messenger artificial intelligence assistant – named "M" – is now available in Spanish. The English version came out about two months ago. If you're not familiar with the feature, it's pretty similar to the old paper clip office assistant "Clippit."
Like the English version, the feature scans the words in a message message (it will automatically detect Spanish) and give suggestions from Messenger's. For example, if someone types, "Costara $20" (It will cost $20), M will offer the payments feature. Type a word like "Amor!" and it may offer heart filled stickers to send to the person you're chatting with. Ask where someone is ("Donde estas?") and M will pull up the location share feature.
The feature is rolling out in Mexico, but M Suggestions in Spanish are now available to all Facebook users who have their default language set to Spanish.
It was in 2016 that Facebook added a multi-language sharing button for Pages, meaning a post could be shared in one language and readers would see it in their native language. Since then over 800 million users now see translated news feed posts.
Most experts predict that the next step for Messenger will likely be real time translation. If that were incorporated, people could converse with others from across the globe more easily than ever before. And given Facebook's
recent stance on realizing their responsibility
to bring people together, that's a very likely destination.
Facebook hasn't announced any other language expansions, they
announced the Spanish version
on the official Messenger account. If you're interested in following any additions, it would be best to keep an eye on that page.