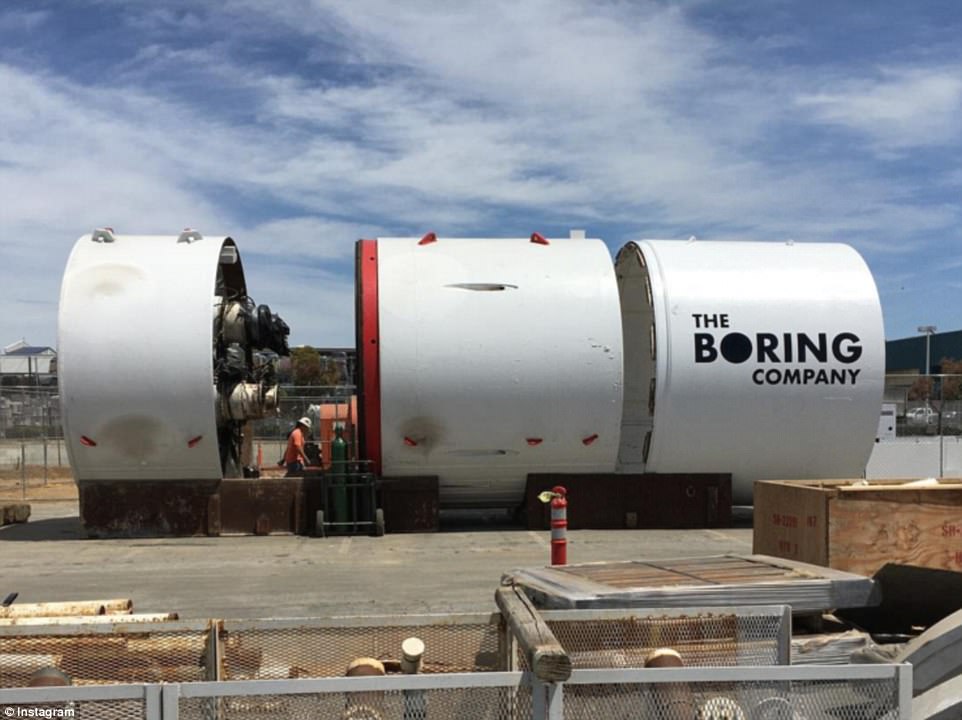 While it seems like Elon Musk is always in the news these days because of his ventures towards the heavens, his companies are actually doing some groundbreaking work in the opposite direction. And it's capturing attention from several major cities.
Musk's "The Boring Company" raised eyebrows around the country when they said they had the answer to the traffic problem in Los Angeles: underground tunnels. Naturally, plenty of people were skeptical, even LA officials (with one city manager calling it "an absurd pipe dream"). But it looks like Musk may have a taker for their technology.
According to recent reports, Chicago Mayor Rahm Emanuel has been in talks with Musk about The Boring Company constructing a high speed underground rail system for the city. The talks were still very preliminary, he said, but the goal is to see if underground rail is even feasible, if it makes more sense than other options like doubling up on the current CTA line.
In Chicago's case, the most likely places for a tunnel of this nature would be a high speed line between O'Hare Airport and downtown.
So far, Emanuel said, a team from Chicago has went to check out Musk's tunnel digger, and Musk expressed interest in what Chicago was doing. Emanuel has asked Musk's team to come to the city to explore and see if it's an appropriate alternative.
"I think it would be a tremendous investment and job creator," Emanuel said, calling it an economic catalyst that would pay dividends for decades.
If Musk is successful at significantly lowering the cost of tunnel boring, it could mean big things for travel, both within a city as a public transportation system and on a larger scale of a vast networks of tunnels connecting major metropolitan areas.
Since it appears though, that what Chicago wants is just a standard train tunnel instead of the futuristic options Musk touted in LA, they could be courting The Boring Company just for publicity, or maybe just to undercut everyone else in price.
Either way, we should have answers soon as Chicago officials plan will open the project for bids later this year.