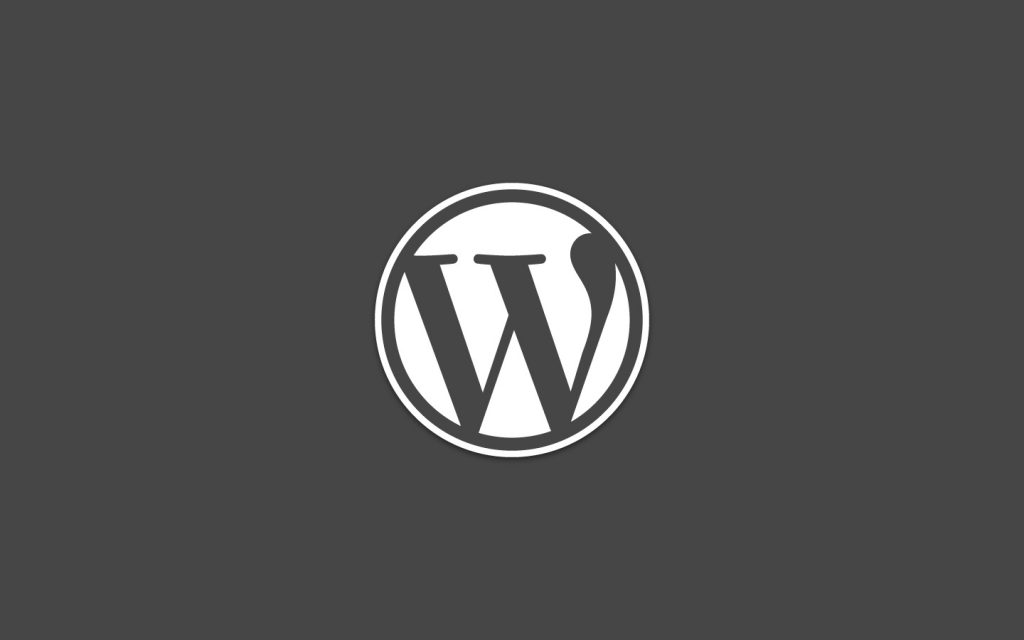 WordPress is an amazing Content Management System (CMS) that is incredibly flexible depending on what you want it to do.
The question most new bloggers ask themselves is whether to host a blog for free on WordPress.com, or whether it's worth it to self-host WordPress, which means paying for hosting and a domain name on your own (in addition to the technical edge of also setting it up).
There certainly are no shortage of people who wouldn't recommend self-hosted WordPress to a novice. But before deciding what route to take, it makes sense to look at the pros and cons of the free version of WordPress.com. It's also a good time to really consider the question, "Is WordPress free?"
Easy for a Beginner, but Major Drawbacks…
First and foremost, hosting a free blog on WordPress.com is the easiest way for a beginner to get started, which makes it extremely appealing. No technical knowledge is required to set up and maintain a blog, and WordPress isn't hard to learn how to use.
That's why so many people launch their blogs on WordPress.com. It's an easy place to start… but it's not without its drawbacks. The rest of this article will focus on what you can and can't have by using WordPress.com.
No Custom Domain when You Host with WordPress.com
When creating a blog on WordPress.com, your domain will automatically be:
YOURBLOG.wordpress.com
("YOURBLOG" obviously referring to the unique username you create on WordPress.com)
Some people worry that this domain structure automatically tags them as being blogging novices, and most would agree with that conclusion. WordPress.com does allow the option to purchase and use a domain name for $99/year (which includes additional storage space and is ad-free), but when you can get a free domain name with iPage, that's a crazy price to pay.
Regarding storage space: Using more than 3GB requires a paid plan. To put this into context, food or fashion bloggers with a lot of high-resolution images will likely find themselves needing more storage than this quickly. This may or may not be a problem depending on if you plan on using WordPress.com initially, but are open to moving over to a self-hosted option in the future as your blog expands.
If you self-host WordPress, purchasing a standard domain name will run you anything from $1/year to $12/year with promotional pricing. Hosting plans with a reasonable amount of storage can cost as little as $1.99 a month. Shop around to find a good price, but make sure to look for a host that's regarded well by the blogging community. You don't want to get a deal on pricing, only to find that your blog experiences downtime in the middle of a big promotion!
Is WordPress free? Yes and no. It really depends on what you want or need from the platform.
Limited Theme Options Compared to Self-Hosted WordPress Blog
Another major limitation of using the free WordPress.com is that your theme options are very limited. If you self-host, you have tens of thousands free and paid themes to choose from, and can even code your own. WordPress.com doesn't even let you customize the CSS (Cascading Style Sheet) code to make their included themes stand apart – unless you're willing to pay an extra $30/year.
A blog that shares a lot in common (visually; read "generic") with other blogs will have a hard time standing out.
Is WordPress free? Sure, some themes are, but almost any level of customization on a WordPress.com hosted blog is not. With a self-hosted WordPress blog, you have a lot more freedom, and can do much more with your site's look at a lower cost.
You Can't Use WordPress Plugins with a WordPress.com "Free" Blog
One of the reasons so many people use WordPress is because it's very beginner-friendly, and you don't have to be a web developer to take advantage of special theme customization options. There are various WordPress plugins that help modify themes and add additional blog features.
Strangely enough, WordPress.com does not allow the use of these plugins, which means bloggers will have to hand code contact forms, email subscription boxes, social sharing icons, and other popular blogger website features that could have potential shortcuts. In some cases, they may not be able to use these options at all, without paying the extra $30/year to have access to customizing the CSS code.
You can pay to upgrade to use plugins on WordPress.com, but it'll cost you a cool $5000/month.
Is WordPress free? Not if you want to use the plugins that complement the software.
Extra traffic
A small but potentially important feature of hosting with WordPress.com is the extra traffic it may send your blog if you're featured on the homepage for a number of possible reasons. However, a WordPress blog hosted anywhere (on WordPress.com or self-hosted) is set up in such a way that takes advantage of SEO best practices. So either way you go about hosting, if you create great content, you'll be found through search.
Is WordPress free? The potential extra traffic certainly is, which may be just what a new blogger needs.
Can't monetize ads
Many bloggers like to have the option to put ads on their blog to monetize traffic. WordPress.com as a standard rule does not allow bloggers to display ads unless they have 25,000+ monthly visitors (not an easy number to hit).
Once you hit that elusive traffic level, there's still an approval process to go through that ends in a revenue split with WordPress of 50% of all ad profits.
On a self-hosted WordPress website, you can host ads in any way, at any time, and keep 100% of the profits.
Is WordPress free? Perhaps, but it can also cost you ad revenue.
Automatic back ups and maintenance
One of the best features of the free WordPress.com is that they create regular blog back ups and automatically install the latest version of WordPress without any intervention from the blogger. Although many web hosts will offer some version of this service, it's not necessarily a given, so keep that in mind while searching for a great host.
The free version of WordPress.com doesn't offer built-in technical support, but the paid versions do. A good host will also provide some level of technical support in regards to installation and maintenance.
Is WordPress free? Some of the technical things you might not want to deal with are.
WordPress.com is free, but…
Is free worth the opportunity cost of all the things you can't have?
All the best WordPress software features are restricted on WordPress.com. You can pay to add many of these things back in, but all the most important features are ultimately much more expensive than just self-hosting WordPress software.
At the bare minimum, to self-host WordPress, you need to pay for hosting, which may include a domain for free. I personally recommend using iPage as it's dirt cheap and super reliable, but there are certainly other options out there. If not, it's an additional cost no more than about $12. All in all, you can expect to pay somewhere around $100/year for basic hosting and a domain name.
So how much is a domain and hosting really, when you get so much? You don't have to be a technologically-inclined person to get the most out of a self-hosted WordPress, regardless of what some devil's advocates might say.
Will you be taking the plunge and starting a self-hosted WordPress blog? Make sure to check out our full guide on how to start a blog. Tell us about your thoughts in the comments!