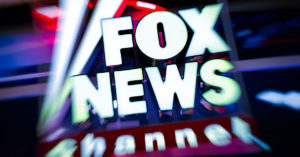 Streaming isn't just for entertainment anymore. Now that more and more households have begun cutting the cable, news networks like FOX News have begun moving their content online in order to stay relevant in what will soon become a post-cable world. While there aren't any ways to necessarily watch FOX News online free, there are many different streaming services which provide streams of FOX News as part of their base packages. On top of that, there are a few ways to watch FOX News content and clips for free, just not necessarily a live stream of the network itself.
Want to stream FOX News? Check out our list of five ways to watch FOX News online without cable.
DIRECTV NOW is a great way to watch watch FOX News without cable. Aside from offering a FOX News live stream, DIRECTV NOW brings many of the most-watched cable and broadcast networks together into one easy streaming package for just $35 a month.
Live streams of over 60 channels including FOX News and FOX Business Channel

Subscriptions can be upgraded to packages offering up to 100+ channels

DIRECTV NOW requires no contract whatsoever

Users have the option to add premium cable networks like HBO and Cinemax

DIRECTV NOW is supported by iOS and Android mobile devices, Amazon Fire TV sticks and Amazon Kindle tablets, Chromecast, Apple TV, Roku, and web browsers
If you're looking for a great way to stream FOX News, DIRECTV NOW offers a no-strings-attached seven-day free trial period.
fuboTV might have begun as primarily a way to stream the world's best international and club soccer but the streaming service has quickly become one of the best options for an all-in-one streaming television provider.
fuboTV's base package includes an FOX News live stream, plus streams of Fox Business and Fox Sports

fuboTV has several different packages plus a wide range of add-ons offering the best in sports, Latino content, and international packages

No monthly or yearly contract required

fuboTV is compatible with iOS and Android devices, Roku, Amazon Fire TV, Apple TV, and Chromecast

Packages start at $35 a month
If you're looking for FOX News streaming plus the best in cable-free sports packages, check out fuboTV's free 7-day trial.
PlayStations aren't just for gaming anymore. Sony launched PlayStation Vue in 2015, and the streaming service has since become a go-to cable cutting solution for PlayStation owners. With PlayStation Vue,
For $40 a month, PlayStation Vue subscribers can watch FOX News as well as FOX Business and Fox Sports

Local content is available in available in a few markets: New York, Los Angeles, Chicago, Philadelphia, Dallas, San Francisco, and Miami

Vue subscriptions include the ability to stream on five different devices simultaneously, making Vue a great choice for households

Vue subscriptions include a cloud-based DVR

Some Vue content can be streamed on Roku, Apple TV, Amazon Fire TV, as well as on iOS, Android, and Windows mobile devices
PlayStation owners interested in seeing what Vue has to offer can sign up for a free 5-day trial.
If you want to remain cable free and don't want to dive right into a streaming service subscription just to stay updated with fox news, luckily the FOX News website has plenty of ways you can watch content from FOX News online for free. FOX News keeps their site updated with plenty of free video content from many of their most popular programs, as well as news clips to keep you updated with the most recent headlines.
Viewable on nearly any internet-connected device

No subscription or login necessary

Hours of free content updated daily from many of FOX News most-watched programs
Like most major news and cable networks, FOX News has their own dedicated app. The app requires a paid television subscriber login, but allows users to take FOX News and FOX Business Channel with them wherever they may go – with a Wi-Fi connection, of course. All news articles viewed through the app come with enhanced content like videos, lists, and slideshows
Supported on iOS, Android, and Windows mobile devices, Apple TV, Roku, and Amazon Fire TV

Requires a television service login

Provides up-to-the-minute alerts of breaking news

Allows for multitasking – browse the day's headlines while simultaneously streaming

Connects users directly to FOX News on-air personalities' social media profiles