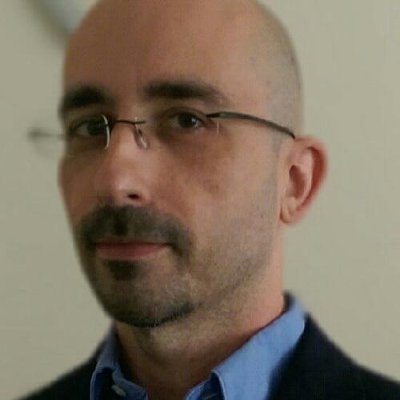 In today's edition of the Blogger Talk series, we are talking to Joe Balestrino of 4PointDigital.com, a digital marketing agency. Joe knows a thing or two about building a powerful online presence and shares some excellent insight in our interview.
Check out the complete interview with Joe below to get some useful advice for how to start a blog with great success.
How did you end up starting your blog?
I started my career in mid-nineties when people were not aware about search algorithms and how to enhance their visibility. Very few businesses had good online marketing understandings and at that time, I came over this thing to become a SEO leader and created Mr. SEO to help and guide online businesses to increase their web traffic and to raise their profits. Though later, I had to drop Mr. SEO to pursue my other online initiatives but I was always there across various print and web publications to share my knowledge-base and expertise over PPC and SEO marketing for law firms, physicians, eCommerce stores and enterprises.
Do you still have a day job or is blogging your full-time gig?
I run my Digital agency in NJ serving clients across the globe. I help and assist businesses to meet their marketing goals based on their budget. I strongly think, PPC in collaboration with SEO and content strategy can draw amaze results but for local businesses, I suggest Local SEO campaign to get Local 3 Pack results, organic results, referral visitors and convert visitors.
Parallel to work for clients, I dedicate my time to spread my findings and knowledge among the community via Podcasts, blog posts, Google Plus groups, webinars and conferences. I regularly contribute to a couple of print and web publications including my personal blog and 4PointDigital blog.
What are the biggest mistakes you made when starting your blog?
Fortunately none, I was clear with my goals and steps to become a leader in the business. Blogging and knowledge sharing is something in which I am passionately involved and I am loving it. I went through writing a book to tell people what they need to do when launching and marketing a new start-up specifically in a geographical region. When people benefit out of my efforts, I feel good and that's the biggest thing I am proud of. I do not follow a specific schedule to write things because I do not write just because I have to. Whenever I feel there is a subject I need to write for, I do.
What's your biggest current challenge as a blogger?
If you are a blogger, you need to be very quick with the subject selection. If you will delay, other one will hit the balls with the topic you chose. That's how everyone works and you can miss the shot. I also face this situation, so I go through all the blogs day and night to see what others are writing not only to gather the future ideas but also to see whether they will be juicy to adapt for my clients campaigns.
Currently my biggest challenge to contribute to every single blog I am contributor at. There is great workload but still I try to manage the things at best.
What are you most proud of achieving with your blog?
Engagement, not only from other bloggers but also from media outlets and businesses to get over the obstacles they are facing.
I remember, what Rory Siems shared once: "Joe is an SEO expert who provides tremendous value to businesses. I recommend them to countless colleagues".
These reactions push me ahead and let me perform more aggressively. Not every blog's perspective is same and I strive to help real people with their marketing needs. Whether they are legal firms looking to get more organic leads, or any local business, want to improve their geographical traffic, I advise them the real actions. Blogging is the best thing you can do, not only for organic or referral traffic, but it will bring loyal audience and friends for you. It's a help rather a sales pitch.
Walk us through your process of creating a blog post — how do you come up with ideas and execute them?
At first, I find ideas and topic selection for my next blog post. I do not start with random things but a well research on the topics where businesses are struggling or looking for a good resource to be familiar with the TO Dos. When I get settled with the writing theme, I start collaborating ideas for it. I make use of many tools for discovering and analysing their performance metrics. Buzz Sumo helps me to get social sharing statistics for that particular post, Ahrefs or SEM Rush finds me the exact back linking pages. If a post got good social sharing and has good links then surely that post did well. I ask for other marketers to give their inputs. Good connections help here and luckily I do have many.
So this way, I start crafting a blog post and I prefer using visuals to let audience know the supporting statistics or even the concept. Images speak well than a bunch of text lines. Though I have expertise over Photoshop but I don't mind using Canva or PicMonkey.
What is your best tactic for promoting your blog?
I don't put extra efforts for the promotion of my blog posts but I am active on Social Channels like Facebook, Twitter, LinkedIn and Google Plus. I share them and get natural social words from my followers. If you ask me how I will market it, then my first priority will be to get influencers attention. It's not a magic to find authority accounts in your industry and if you put good topic on the table, they will appreciate you and spread your words. Building relations is an art though which requires your true efforts on other blogs, communities and forums.
Any final words of advice for other bloggers?
New bloggers should build connections and friends in their niche. It is equally important that they help other people on social groups, communities and forums besides blogging. It doesn't only increase their referral traffic but also unleashes the gate of other opportunities. They should put-up a great blog front-end which is designed for real people, not for bots. One thing which is a real gem for a long-run successful branding – Email List. If you have more people subscribing your blog, you will have options to keep them updated frequently about your new posts, about your free-giving or even about your promotional services.
Thanks for your time, Joe. Don't forget to follow Joe on Twitter @4PointDigital.