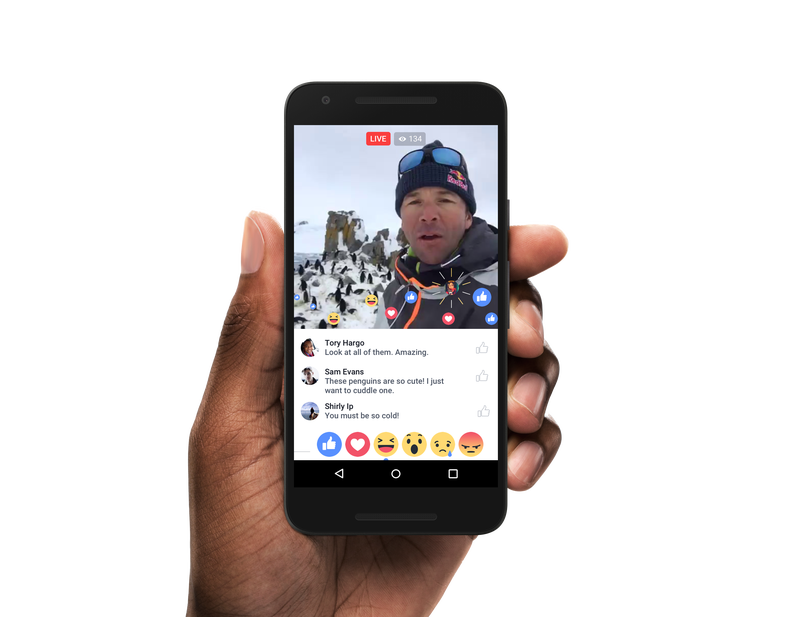 Back in January, TechCrunch published a list of the top 10 live videos for 2016 and noticed a problem. 5 of the most popular Facebook live videos of 2016 weren't even live videos at all, but graphical countdowns, polls, or old video. They called on Facebook to make a change in their algorithm to punish people just out for more news feed exposure.
And it looks like Facebook is finally taking action.
The social media site announced today that they were adding language to their live video police that prohibited "static, animated, or looping images," or "polls associated with unmoving or ambient broadcasts." Videos that fun afoul of that policy will have reduced visibility on the site. Repeat offenders may even have their live video access revoked entirely.
What draws people to the site's live videos is their unpredictable nature or their urgency. The notion of not knowing what's coming is the allure. Of course, unpredictable also means broadcasting live crimes or suicides, something the site has also taken steps to help prevent.
If users get used to fake live videos where they know what's on the way (if it's something they've seen before), they'll use the feature less, and be less likely to check out a notification that someone is live.
One small caveat is that countdowns that real time countdowns that do not loop (say, a New Year's Eve countdown) are not current banned. But if users keep giving negative feedback, they could be.
It didn't take long after the introduction of Live for publishers to figure out the videos could attract a lot of attention. Facebook has made a big push to encourage users to go live, so keeping the quality of those broadcasts high is important to getting back their investment. If people start to become annoyed with the feature, expect the site to take action.
Their main goal is summed up in one new line on their platform policy: to "Ensure any pre-recorded content is clearly distinguishable from live content."