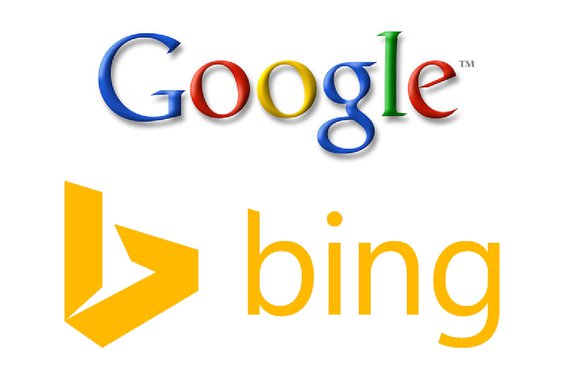 In what UK lawmakers are calling a "landmark deal," both Google and Microsoft pledged this week to crack down on sites hosting pirated content. Under a new "code of practice," site who host material that breaks copyright laws will be removed from the first page of search results from Google and Bing.
The agreement was voluntary for both companies, and was brokered by the United Kingdom's Intellectual Property Office, the government agency that handles copyright issues. The British Phonographic Industry (which represents the U.K.'s music industry), the Motion Picture Association, and the Alliance for Intellectual Property were a part of the agreement as well.
As people who have their own blog know, web sites being demoted from the first page of search results is huge. It's estimated that over 90% of people never venture past page one in search results. "Pirate websites are currently much too easy to find via search, so we appreciate the parties' willingness to try to improve that situation," said Stan McCoy, who is the Motion Picture Association's current president and managing director.
The change certainly doesn't mean that these sites will be going away. If users know the site they want, they can still navigate straight to it. But this change does mean that people won't be able to find those sites by using a simple Google search. This announcement comes not long after Google revealed they had
removed almost 1 billion content infringing URLs
in 2016 alone.
This deal also encourages brands to reduce their advertising on sites with illegal content, and promotes the "Get it Right from a Genuine Site" campaign, which informs customers about the creative process and directs them to legal sources for the material they want.
Piracy isn't going to go away completely, but as sites like Bing and Google work to fight it, it will be a lot tougher to find.