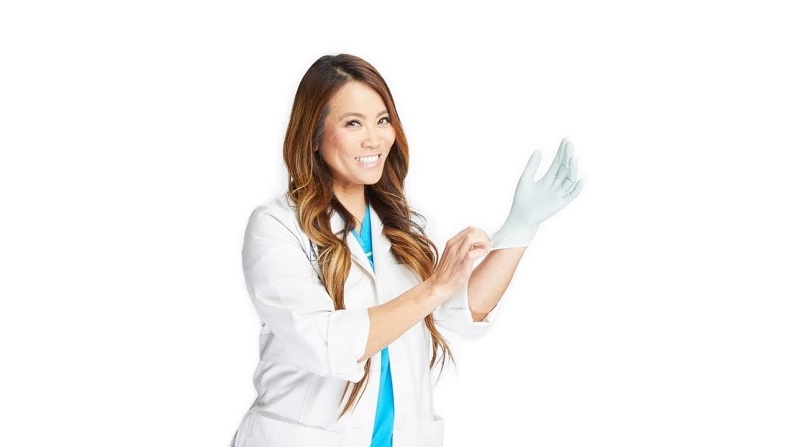 Birth can be beautiful, but a lipoma isn't the kind of birth most people want to see. This week, watch the pimple-popping queen get her hands dirty as all your squick needs get satisfied. Want to watch Dr. Pimple Popper Season 2, Episode 8  online without cable? It's easier than you think. Check out these streaming services to find out how you can watch this week's episode for free, live or on demand!
Episode Details
When: Thursday, Feb 21, 2019
Time: 9  pm ET
Episode Name: A Lipoma is Born
National TV: TLC
Best Way to Stream: Watch live or on demand with Philo (get 7 days free)
1. Philo
If you want to save money and you aren't big on sports, then Philo may just be the perfect streaming service for you! Starting at just $16 a month for 40 channels, Philo brings the big names in entertainment to your screen without draining your wallet. It offers TLC, which lets you watch Dr. Pimple Popper online without cable live or on demand later.
It's compatible with most streaming devices, like Apple TV, Chromecast, and Roku, so you don't have to worry about investing in extra equipment.
Philo doesn't offer local channels, which you can pick up for free with an antenna, in order to save you money.
The DVR lets you save all your favorite shows for up to 30 days, and it doesn't stop you from fast-forwarding through commercials!
Philo offers a simple, easy to navigate menu so you can find what you want to watch quickly.
Does Philo sound like a great way to save money without losing your favorite shows? Save even more with their free 7-day trial and watch Dr. Pimple Popper "A Lipoma is Born" online.
2. PlayStation Vue
Do you have to fight over streaming rights with your family whenever your favorite show comes on? Well, this week you can watch Dr. Pimple Popper Season 2, Episode 8 online without grossing out the kids. PlayStation Vue lets users enjoy the perks of streaming – family style! This is a service designed for large households with shared streaming accounts, so you can watch up to five streams simultaneously. No drama, no fuss, just the shows you want live.
Your PlayStation Vue account gives you free access to dozens of secondary television apps, many of which feature tons of on-demand content.
Despite the name, you don't need a PlayStation to enjoy PlayStation Vue!
Want to learn more about packages, channel selection, and regional coverage? Our PlayStation Vue review has all the details you want!
Get your Dr. Pimple Popper Season 2, Episode 8 live stream free this week with PlayStation Vue's free 5-day trial.
3. DIRECTV NOW
If you want more channels than you can shake a stick at, take some time to check out DIRECTV NOW. This streaming service takes its form from traditional cable and satellite television services, which means clean, clear, easy to understand menus and a whole lot of entertainment. This service is still pretty new, but it's growing and it already has plenty to offer.
DIRECTV NOW is very mobile-friendly and lacks many of the restrictions its competitors have.
There is no satellite required! DIRECTV NOW is a streaming service.
Are you interested in DIRECTV NOW? We have a DIRECTV NOW review with all the details you need in order to make an informed buying decision!
Now you can try DIRECTV NOW free for seven days.
Stream Dr. Pimple Popper Season 2, Episode 8 live or on demand through any of these great, online providers.