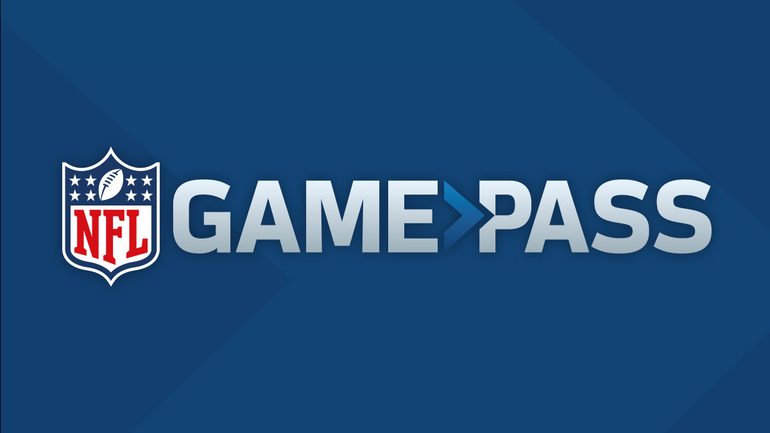 The NFL season is finally here. And, being that it's 2020, more and more people are ditching cable in search of "greener pastures" (namely, cheaper prices!) With cable prices reaching astronomical rates, it's no surprise that more folks are wanting to ditch it. On the other hand, watching live sports like football without cable has traditionally been quite difficult – but that's no longer the case. Today, we're going to do a full NFL Game Pass review to explain to you more about this unique service that might just be your ticket to NFL streaming all season long!
What is NFL Game Pass?
NFL Game Pass is an online streaming service that is offered by the NFL itself. We like to think of it as a Netflix of the NFL. Basically, the service lets you watch on-demand replays of EVERY game of the season, starting a few hours after the game airs. So, it won't let you watch live, but if you don't mind waiting a few hours, you can watch the full replay on-demand.
What Features Does NFL Game Pass Offer?
This streaming service is ALL ABOUT FOOTBALL, so there's plenty of unique features for NFL fans. Some key features include:
Full HD streaming – enjoy on-demand replays in crystal clear HD
On-demand replays – watch replays of every game (preseason, regular season and postseason) on your own schedule
Same-day replays – granted, you can't watch live – but all games are added to the on-demand library the same day they air, usually within a few hours of kickoff.
Past season replays – we binge watch TV shows, so why not binge watch NFL games? Game Pass lets you go back to every season since 2009 and relive epic moments in NFL history
Watch from wherever – as long as you remain in the US, you'll be able to use Game Pass from wherever you go. You're not tied to your home location like with cable.
Watch on whatever – Game Pass works on most devices including streaming players, mobile devices and more. We'll go over the full NFL Game Pass device compatibility in a later section.
Watch from exclusive camera angles – Game Pass offers what they call Coaches Film, an exclusive full-field camera view that coaches, recruiters and referees often use to scope out the full field.
Condensed replays – don't have time for a 3-hour game? Catch a condensed version in 45 min or less that cuts out all the stoppages, commercials, etc. and just shows pure football action non-stop.
Access to the NFL Films Archive – as if on-demand replays of every NFL game since 2009 weren't enough, you'll also get access to the NFL Films Archive, which features NFL-related documentaries, bios, and shows.
Live streaming during preseason – during the preseason, you can watch LIVE games via Game Pass, for all out-of-market (non-local) teams.
Hide scores – since these are on-demand games, you won't want to be spoiled by finding out the end score of the game. Game Pass lets you toggle the ending score on or off so you can avoid spoilers.
Contract-free – no need to commit long-term
Free trial available – there's a free 7-day trial available for new customers to try out the service.
How Much Does NFL Game Pass Cost?
Okay, so that's a lot of features – but what is the NFL Game Pass price? This season, these are the options:
One-time payment of $99.99 for a full year (lasts until the start of the 2018 season)
4 installments of $29.99
Is NFL Game Pass Worth It?
We think so, and most NFL Game Pass reviews we have scoped out tend to agree. If you're a football fan who has cut cable, this service is the easiest way to watch every game of the season. Yes, you can't watch live, which is a major bummer, but there's no other way to have guaranteed access to EVERY game of the season.
There are several ways to watch live NFL games without cable, but it's quite difficult to get full access to all the games you want, especially if you live near your favorite team. The NFL Game Pass price of $100 a season seems worth it to us.
How Do I Use NFL Game Pass?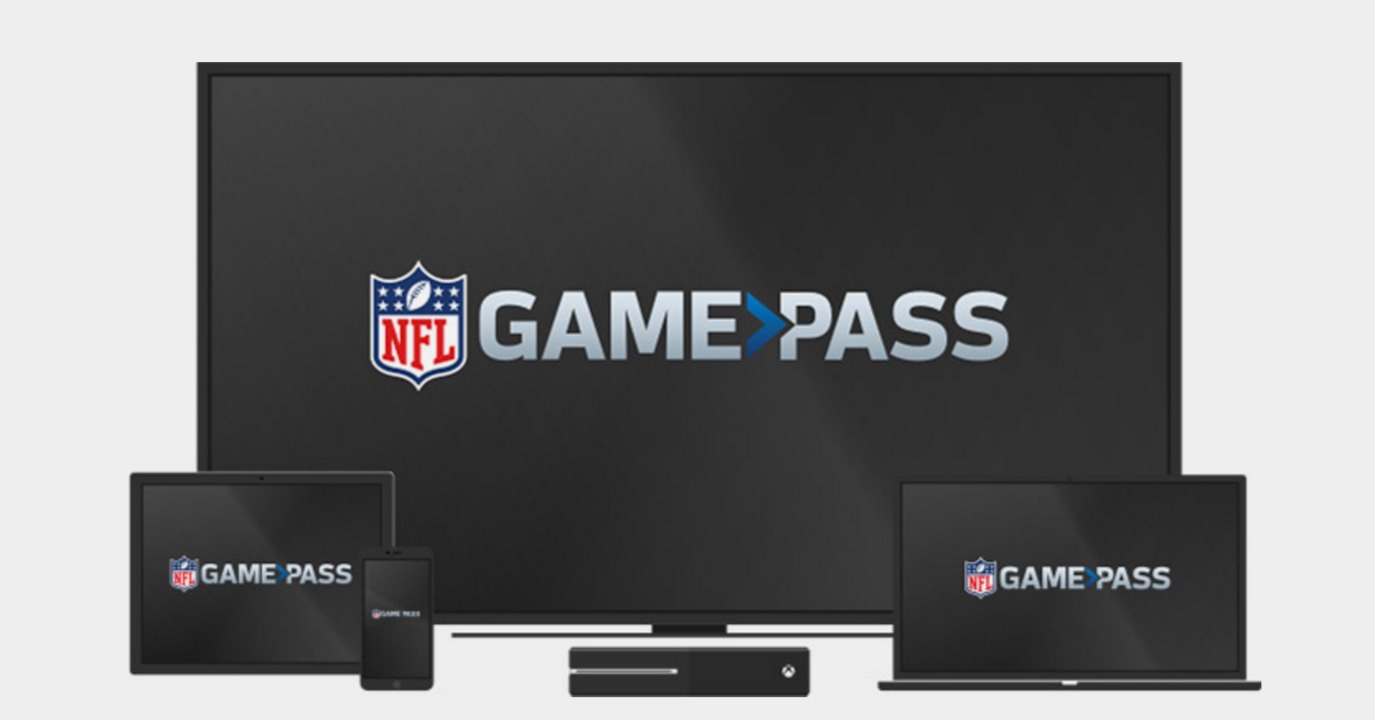 NFL Game Pass is an internet streaming service. You'll need a reliable internet connection to use it.  You'll also need a compatible streaming device. The Game Pass devices are listed below:
Streaming devices, including Roku, Android TV, Apple TV,  and Amazon Fire TV
Gaming consoles, including Xbox One and PS4
Mobile devices, including iOS, Android and Windows
Computers
As long as you have one (or more) of these devices, you're good to go. Simply sign up for Game Pass (and enjoy the free trial), download the app on your favorite device(s), and start watching some football!
What About Live NFL Games?
Sorry, Jack – this service is on-demand only. Games are added a few hours after they air (see the section below for details). The only exception is that during the preseason, you can watch live games from teams that are out of your market (i.e., not local teams).
When Are Games Added to NFL Game Pass?
Since we've already established that NFL Game Pass is on-demand only, you are probably curious about when you can actually expect to see the games pop up on the on-demand library. Well, we aim to please here in this NFL Game Pass review, so…
Sunday/Monday/Thursday night games, and Saturday games will be added to the library shortly after the game concludes live (within an hour usually)
NFL Playoffs and Super Bowl games will be added to the library shortly after the live broadcast concludes (again, usually within an hour)
Sunday morning/afternoon games will be added to the library by 8 p.m. ET Sunday night (source)
Past season games are available at any time
Once a game is added to the library, it's there forever (theoretically!)
NFL Game Pass Review: In Summary
That's a lot of info, we get it. Here's the bottom-line outlook on this service:
Costs $100 for the whole season
Watch every game on-demand (preseason, regular season and postseason)
Live streaming is offered only during the preseason
Works on most devices
Is pretty awesome for NFL fans
Is NFL Game Pass worth it? That, my friend, is up to you. If you don't mind waiting a few hours after the live broadcast, then it's hands-down the best way to watch football online. If you gotta have that live streaming action, you may want to look elsewhere.