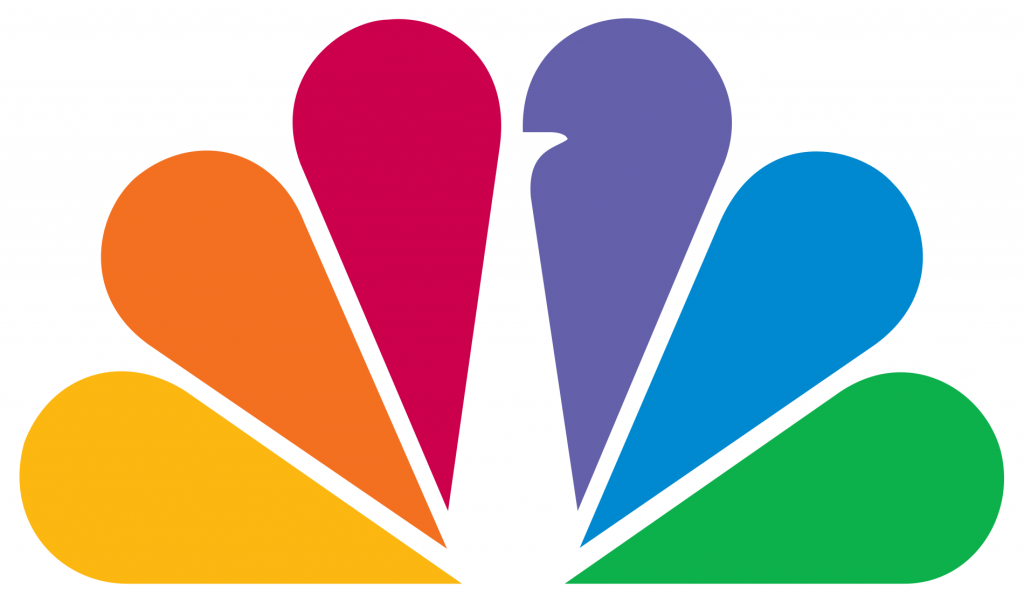 NBC has blessed us with all kinds of captivating TV shows. Whether you've had your heart strings tugged by This Is Us, received your morning scoop from Today, or laughed your face off at Parks and Recreation, there's no doubt that NBC is a big player in America's living rooms. And if you're thinking about getting rid of cable or simply just want more ways to catch your favorite shows, you're probably also wondering how in the world you will be able to get NBC live streams. With so many different options out there, it can be hard to discern which ones are legitimate and which ones are just out to take your money.
Well, we're here to guide you through the process. If you're looking for a way to watch NBC online without cable, you've picked the right place to start. We know our streaming services pretty well around here and shell out the details for you to dissect and use to decide. Ready to get your NBC streaming locked in? Of course you are. Let's do this.
If you enjoy tuning into sports games as much as you do your favorite sitcoms and reality shows, turn your attention towards fuboTV. This streaming service was created primarily to serve sports fans, and they've continuously added more programming to the lineup for more general offerings. See if it's right for you and your goal to watch NBC online:
Starts at $59.99 a month for 100+ channels (check the fuboTV channels list)
Keep up with your home teams–offers regional

sports networks across the country as well as FS1 and FS2, the entire FOX Soccer Plus platform, and ways to watch NBA, golf, European soccer leagues, and other sporting events.

Enjoy high-definition NBC streams and free cloud-based DVR
NBC live streams are available a large number of US markets
Hulu Live is the live streaming service from the well-known streaming company. For $40 a month, Hulu Live gives you a huge selection of popular channels, including the best coverage of local channels like NBC streaming.
$55/month for over 50 channels
Get an NBC live stream in most markets
Get on-demand access as well to a giant library of current and past hit shows
Although DTVN is pretty affordable, Sling TV is its cheaper cousin. Giving you fewer channels for a lower price, this service is good for those on a budget that still want a little viewing variety. Choose the Sling Blue basic package to watch NBC without cable at a low price. Below are the details on "Blue":
$30 a month for 40+ channels (see the Sling TV channels list)
Live streams of all the channels including an NBC live stream if you live in

certain US markets. Otherwise, it's on-demand.

Stream content on multiple devices at one time

Available for use on Amazon Fire TV, Xbox, Roku, Apple TV, Chromecast, iOS and Android phones and tablets, and computers.
4. PlayStation Vue
Editor's note: Vue has shutdown, sadly.
PlayStation Vue is pretty comparable to DIRECTV NOW in terms of channel variety (check out the PlayStation Vue channels list) and relative cost. And let it be noted that you do not need to be a PlayStation user to get on board with this service. PS Vue actually works in conjunction with many popular streaming players (including PS3 and PS4).
Starts at $44.99 a month
Many markets now have NBC live streaming; other markets have it on demand
Includes a desirable cloud DVR so you can record and save important events and episodes
Works with

PS3, PS4, Apple TV, iOS and Android mobile devices, Roku, Amazon Fire TV, and Chromecast.

Test Vue free for 5 days with this link
A new kid on the block when it comes to streaming services, AT&T TV NOW boasts an impressive channels list and a slightly higher price point to go with it. You may also enjoy this option if you place a large importance on NBC live streams–just check the availability in your area before you buy.
Pay $65 a month for over 65 channels (see the full AT&T TV NOW channel lineup)
Receive access to NBC live streams if you live in many of the main US markets. If you don't live in one of these cities, you receive the content on-demand.
Expected to release more features and content as it gets more established
Easy-to-learn streaming guide great for first-time cable-cutters
So, do you think you'll have it easy enough getting to watch NBC online without cable? Let us know which cable alternative is your favorite in the comments below.