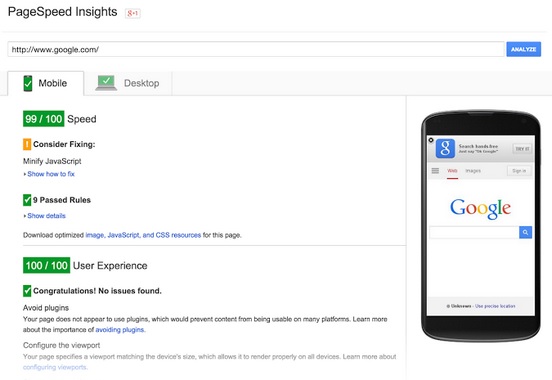 At the Search Marketing Expo this week, Google's Gary Illyes announced a little bit of a surprise related to the company's "Mobile First" search – page speed will be incorporated into the upcoming indexing change. And he said Google hopes to have the component ready for when the index launches.
It wasn't long ago that Google said mobile page speed actually would not be a factor in the index change. That didn't necessarily sit well with a lot of users, considering that a site taking 30 seconds to a minute to load wouldn't be downranked, despite a pretty poor user experience.0
Right now, Google doesn't include page loading speed in mobile experiments. That's because the way desktop page speed is calculated doesn't work for mobile. That's set to change soon though, which is good news for site owners and SEO gurus, as user experience is one of the most important factors on a site.
This is important news for site owners who haven't yet paid much attention to page loading speed (if you have your own blog and you're not sure about your site, head on over to Google's page speed insights tool to see how your site looks to Google). For sites that haven't yet made efforts to create a fast loading page, now is the time.
As Mobile First gets closer to launch, Google will offer up more specifics on how page speed actually impacts the mobile first index, like whether or not it will actually included at launch or if it will come after. But even if page speed isn't a part of mobile first rankings at launch, it's still important for site owners to address. Because Google ranking aside, nothing will make a user leave your site faster than if they have trouble getting to it in the first place.