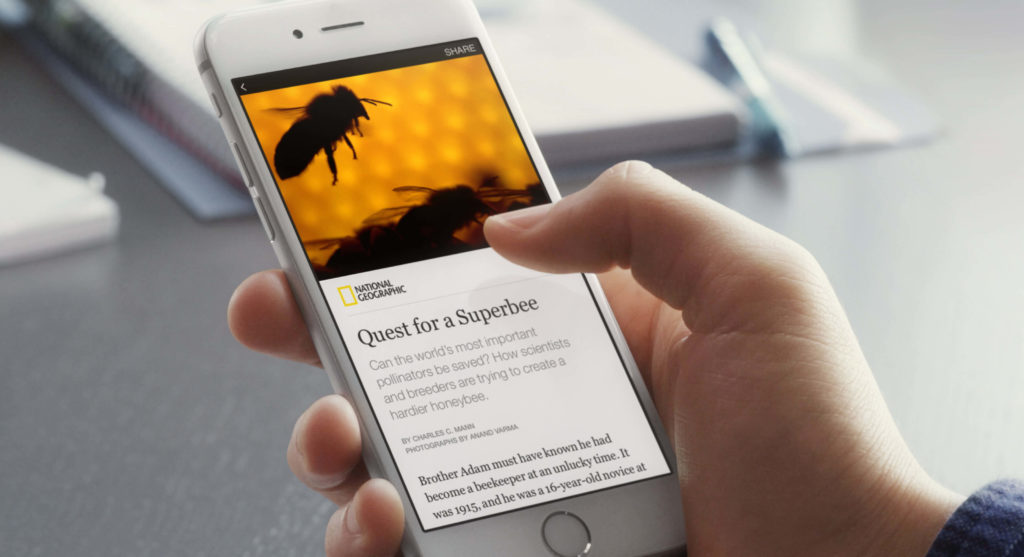 Even though it was designed to attract more click and make articles faster and easier to read, online publishers aren't happy with Facebook's "Instant Article" feature. The biggest problem, content creators say, is that Facebook's fast-loading article feature isn't doing a good job with monetization.
Several major publishers, including The Guardian and The New York Times, have actually pulled out of the service.
Dan Cheek, Vice Chairman of Slate, said that "If Instant Article monetization doesn't dramatically improve, high quality publishers will continue to pull out. There's just no reason for publishers to continue to lose money on IA this far after launch."
The traditional article link takes a reader to the publisher's web page. And while it loads much faster (20 to 50% Facebook claims), an instant article leaves the reader inside the Facebook app, where it's much more difficult to make ad revenue. Publishers have far less control over what ads are shown and how often they appear on Facebook Instant Articles.
What's the answer? A better subscription model, letting readers easily pay to subscribe to a certain publisher, or revenue guarantees per page view. "The current subscription offering," Cheek said, "doesn't integrate well with existing subscription platforms and payments. It is basically a two-step process where someone signals their openness to a subscription and you are left to collect credit card info. But on mobile what you really want is integrated payment. Getting them to subscribe later by email doesn't fundamentally make sense."
And of course, with instant articles, publishers miss out on important data about who is reading their content. "For our owned and operated sites," said Justin Festa of LittleThings, "we use lots of analytics tracking to understand how our audience is interacting with the page. We don't have the same capabilities within Instant Articles."
People who make money with their own blog know that ad revenue is crucial to a site. Perhaps that's why a publishing executive who spoke with DigiDay summed things up simply: "This is a public flop."