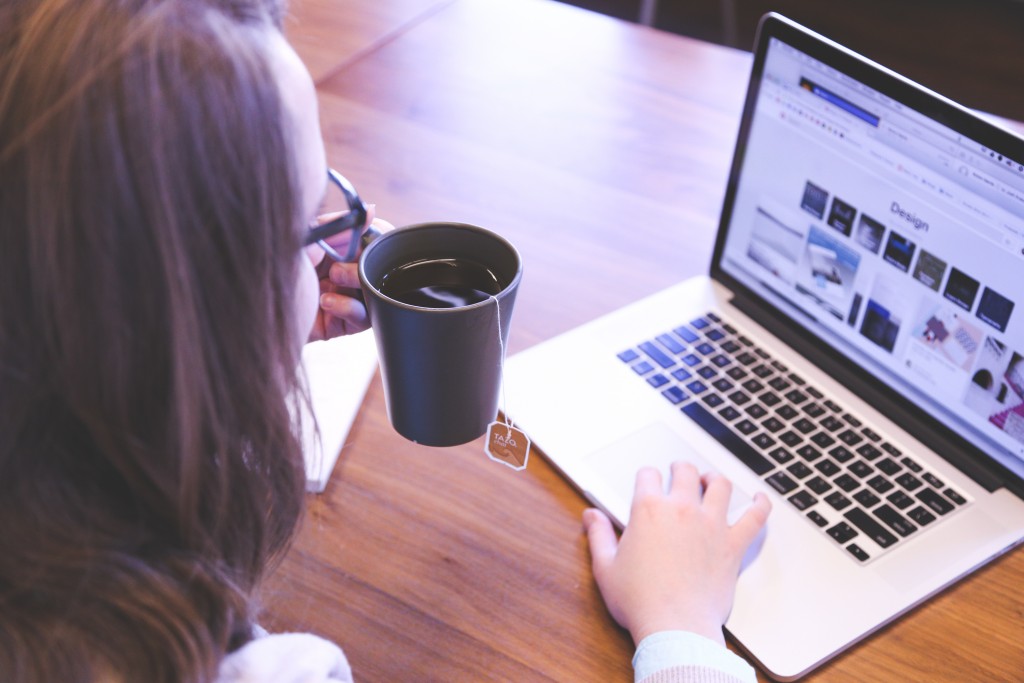 "Should I start a blog?"
It's a question I get almost every day from my readers.
You're a creative and passionate individual with distinct style and a defined voice. You're practically a blogger already.
Maybe you have knowledge of a specific subject, a drive to change something about our world, or you want to share things you've learned or an experience you're undertaking, or maybe your job doesn't challenge you creatively and without an outlet your life seems plain dull.
Whatever your motivation for exploring blogging, here are thirteen persuasive arguments to why the answer to, 'Should I Start A Blog?' is 'Of course!'
"Should I Blog?" Yes! 13 Reasons to Start Today…
#1 You Have Long-Term Goals
Whenever I first asked myself "Should I start a blog?," I knew it could help me build my freelance writing career and achieve my long-term goals.
In the long-term vision of your future, no matter your passion…be it writing or photography or DIY decoration or cooking…a blog can demonstrate voice, design and organizational skills, and reliability. Think of it as your online portfolio of ability. Whether you dream of becoming a full-time writer, designer, recipe developer, wedding planner, personal coach…whatever it is – the list goes on and on, blogging will give you a platform to get your work out there.
#2 You Like To Learn
Starting a blog can establish you as an expert in your subject or field. You don't need to already know everything there is to know or achieve a master's degree level of education to create a blog on your subject, either. So long as you have enough passion to sustain a long-term relationship with your subject, you will be able to create valuable content by researching your own questions, leading to an endless supply of great blog ideas. The more you want to know about your subject, the better your chances of answering the exact questions your readers are wondering.
#3 You're Visual
Blogs themselves are art and have the ability to showcase visual elements beautifully. This creates a unique opportunity for those wanting to share their art, photography, interior design and even DIY. By choosing a visually compelling theme (or template) for your blog (hint: avoid free blog sites since they don't give you many customization options), you have the opportunity to really strut your stuff and put your visual style and aesthetic out there.
#4 You Like Helping People
You wouldn't think that spending hours locked away with your keyboard would be the best way to create relationships but blogging often leads to human connection, even if that connection remains digital. Not only does blogging put you in contact with other bloggers but you'll also have the opportunity to create a sense of community within your readership.
There are social media groups that are built and maintained by and for bloggers. While some focus on link-sharing, there are plenty of others that foster community by creating a supportive environment where you can ask questions, vent or find expert sources for your articles.
As far as your readers, you will be able to connect in the comments and eventually (highly recommended) through your email list using a newsletter or weekly email giving readers an inside glimpse of what's going on with you and the blog.
#5 The Technology Only Sounds Intimidating
Is the root of you wondering, 'should I start a blog…' the need for self-expression? Having a creative outlet, especially if your current day-to-day does not challenge you in this way, may be all the reason you need. People are meant to create, only the medium varies.
If you find the idea of digital creation intimidating (technology, ugh!) you can be rest assured that blogging platforms are only as simple or as complex as you want them to be. You will not be required to learn coding and there are extremely detailed and useful resources written and designed for newbie bloggers. Not long ago, I remember struggling to upload digital photos.
Nowadays I can easily customize my blog with my own images and design features. It's easier than it sounds and is non-essential, though useful. Like I tell my kids, you don't understand it…yet.
If the technical aspects of blogging are what's causing you to drag your feet, I can tell you your fear is unfounded. Starting a WordPress blog is super easy and you can do it in just 20 minutes or less.
#6 You Want To Make Money From Home…Or Wherever
A lot of the people who email me asking "Should I start a blog?" are really wondering if it's a good way to make money.
My answer is a resounding "yes!" Blogging is my full-time job, and I make a great living doing it.
But there are some things you should know. Most importantly, success usually doesn't come overnight.
To be clear, if you're looking to get rich quick or are trying to earn next month's rent, a blog is probably not the answer. Many of the ways to earn from your blog require establishing a subscription list, and building a readership takes time, though there are J.K. Rowling-like success stories in this medium as well.
One way bloggers earn online is by selling different types of downloads. These can be ebooks, printables (think forms) or self-guided courses. Some even use automated emails to deliver lessons…like a '30-Day Blog Builder' where the customer would receive a lesson and assignments each day for thirty days to reach a certain result. Commonly, bloggers also offer the guided version of these courses by including webinars and virtual coaching then sell these at a higher price.
#7 You Have A Mind For Business
One commonly overlooked source of income is to build and sell blogs, or flip them like you would a house. This guest post on ProBlogger explains the process. You can also use your new-found design skills to create some income. Those newbies that are stuck, paralyzed by the technical side of constructing a blog? Many are willing to pay someone to design and set theirs up for them. This is big business. If you find yourself easily picking up on the design side of things, this may be a creative avenue for you. Remember though, if you choose to build a blog for a client, you will be expected to create their brand vision, not what you think is pretty.
#8 You're A Writer
Then there's the path to fame and riches that even non-bloggers know, the holy grail of the book/movie deal. This is the dream of many a blogger: that someone at a big publishing house sees their blog and is overcome with eagerness to offer the blogger a book contract, then the book is such a success that a movie is made and you're played by a Disney princess. This does happen – even the princess part (and I hope it happens to you, unless you want to be a prince…then I hope that for you) but you can also design and plan your blog so that by reformatting your content, you can create salable books and downloads to offer for sale to your readers.
#9 You're Interesting And Have Style
If your passion is more focused on your personal style or growth than subject, you may choose to use your blog to document a journey. This may involve taking your readers on a trans-continental vacation or sharing with them your experiences while striving for a goal. The movie Julie & Julia, tells the story of Julie, a blogger who documents the process of cooking her way through Julia Child's cookbook. (Julie was played by a Disney princess.) If you're taking on a project, doing something off-the-wall or trying something new and interesting, people may very well be interested in joining you.
#10 You Don't Need Investors
One of the best reasons to say yes when deciding if you should start a blog, is that there are so many free and low cost blogging platforms available for would-be bloggers today that the ability to begin a blog is truly available to everyone with internet access. There is no reason to let a lack of funds interfere with your blogging dreams. Start now with what you have access to and build your blog as it grows. Granted, certain blog options will have their costs, these include: hosting, domain registration, optional themes and email subscription services, among others. But there are popular resources and services at low or no cost that can be found by searching or reading recommendations posted by other bloggers.
#11 You're Passionate
Still wondering if you should start a blog? I'll let you in on the secret of what creates a truly compelling blog, no matter the subject…it is the author's obvious passion for whatever subject or format they choose to work with. Readers can feel passion. It's not a component that's easily faked. The good news is that a blog could be the answer if you've found a passion but don't have an outlet for it. It may be that you find yourself interested in food-supply reform, creating massive and impressive cakes, maybe you have a talent for make-up artistry or you have non-traditional fashion opinions. Blogging can create a zeal for life, especially for those who feel their work-a-day life is bland or that their job doesn't make a difference.
#12 You Know Your Voice Matters
Do you believe your voice matters? Want to be heard? Then you should start a blog…after all, what good is a voice when no one hears its message? Your voice, your style, your opinions and passion all matter and are needed to create a vibrant and interesting world. Passion is a gift but it's one best shared…and passion is know for its infectiousness. Find something that lights your fire and that spark will spread like, well wildfire.
#13 You Might Be Afraid But You're No Chicken
The most substantial obstacle to saying yes when deciding if you should start a blog is fear. There's something about putting yourself out there creatively that makes you vulnerable and that results in fear that, at times may even seem overwhelming. It should make you feel better to know you are not alone. Even some of the most established and successful bloggers admit to feeling fear when putting a piece of themselves out into the world. The best advice I can give is that some things you just have to do afraid. Count to three, take a breath and click 'publish'.
Still asking yourself ""Why should I start a blog?" Or do you need help getting your blog off the ground? Check out our full guide for how to start a blog for a simple, step-by-step walk-through of the entire process.