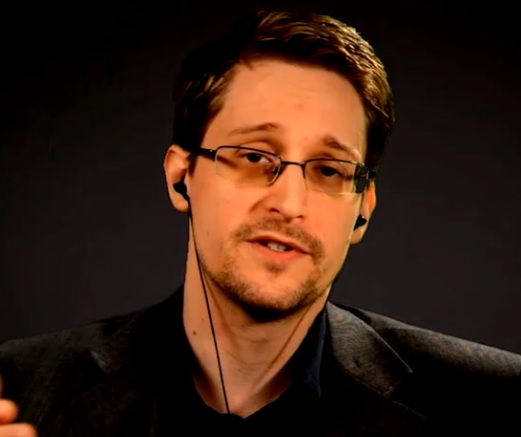 It's no secret that fake news online is a big issue. Fake news is big business, and it has unfortunately become a common way to make money with a blog. With a wider reach today than ever before, many people are making claims that fake news even affected the outcome of the election for our next President. On the surface, that makes sense. Many people only consume news from social media sites like Facebook and Twitter, so it doesn't take much for misinformation to spread.
While Facebook and Google have announced plans to crack down on fake news, including the outright exclusion of certain domains from their services, one of the biggest names in the news today says a different approach is needed.
Edward Snowden, the controversial figure behind the famous National Security Agency documents leak, said the solution to the fake news problem doesn't lie in censorship, but in simply telling the truth instead.
"The answer to bad speech is not censorship. The answer to bad speech is more speech," Snowden said. "We have to exercise and spread the idea that critical thinking matters now more than ever, given the fact that lies seem to be getting very popular."
He didn't offer his opinion on whether fake news did indeed impact the election, but Snowden expressed worry that companies will use a blanket excuse of "fake news" to censor breaking, urgent, or controversial content from users. In other words, the fight against fake news could lead to a situation where Google and Facebook are using their power simply to silence any content they don't like.
Instead of asking Google or Facebook to "referee" content, Snowden said, people should talk about and point out the truth, and the real content would eventually outweigh the lies. It's about creating an open marketplace of ideas. Snowden himself has taken this strategy when it comes to news, appearing in the press to fight back against allegations against him that he feels are untrue.
Snowden made his comments during an interview with Twitter and Square CEO Jack Dorsey, and interview that was broadcast live on Periscope via the Twitter account @PardonSnowden (watch the replay here). The conversation between Dorsey and Snowden ranged over several more topics on surveillance and security, including problems with metadata surveillance (Snowden says it's "more intrusive" than fake content) and an imbalance in privacy (with normal citizens having almost no privacy and high ranking officials having complete privacy).
A growing number of supporters have been calling for President Obama to pardon the whistleblower, who is currently facing charges in the US while living in Russia as a fugitive. After leaking information about the NSA's citizen surveillance programs, Snowden was charged with unauthorized communication of national defense information, theft of government property, and other charges. President Obama hasn't shown any intention of pardoning Snowden though, and if he doesn't though, it's even less likely that the next Presidential administration will (with President-elect Trump even calling for Snowden's execution in the past).
Earlier this month, Snowden also suggested that too many people rely on just one source, such as Facebook, for all of their news, and that if people consumed news from more than multiple sources, the truth would win out.
This whole argument about censorship boils down to one truth, Snowden said. The fact that people are calling for Facebook and Google's algorithms to be the deciders of truth is troubling. While those services use computer coded algorithms to determine how content is ranked, those algorithms were programmed by a person, so the ranking is content is still essentially decided by a human.
If someone could design an encrypted communication technology that couldn't be censored, interrupted, or controlled, and could go anywhere on earth, Snowden said, "they would be helping to create a fabric of freedom across the globe."