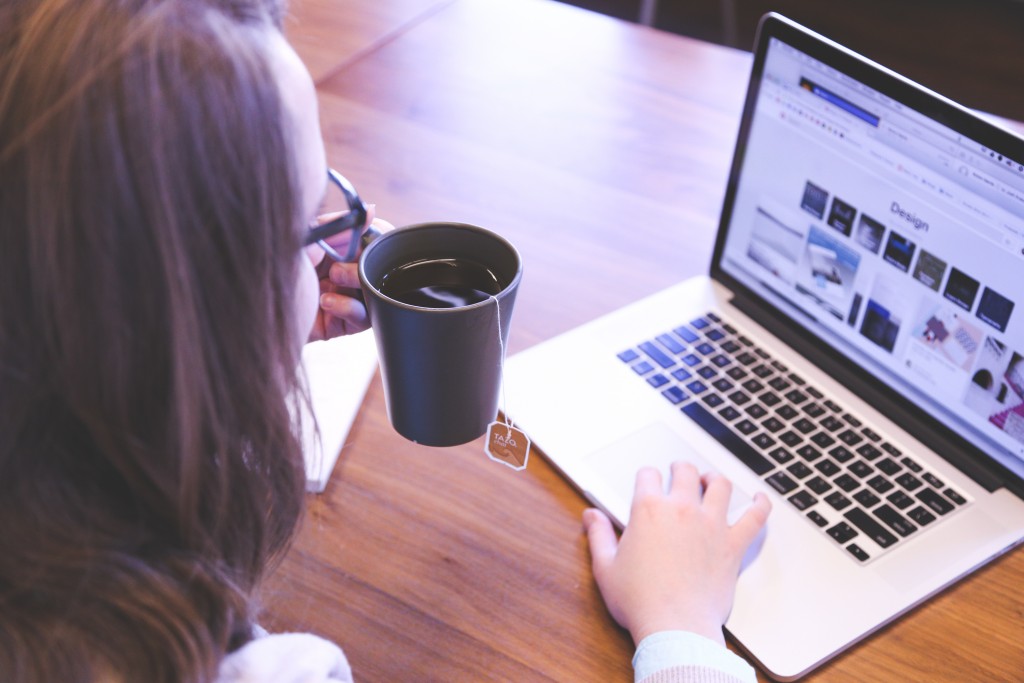 So, you are considering starting a lifestyle blog, but aren't exactly sure what steps you need to take? Lifestyle blogs are a popular choice for new bloggers because it allows you to pick and choose what you write about while focusing on subjects that you truly enjoy.
Many lifestyle bloggers have a good idea of what they want to write about, but aren't sure how all of the nuts and bolts fit together as far as setting up your website goes. In this article, we'll provide a quick overview of the steps that you need to take (iPage can get your lifestyle blog setup in just minutes), then provide some links to the best lifestyle blogs and most popular lifestyle blogs on the web today for inspiration.
For a more in-depth overview of setting up and customizing your blog, please check out our guide, How to Start a Blog.
The 5 Basic Steps of How to Start a Lifestyle Blog
Here are the main points we will go over:
Choose a theme you will like writing about.
Choose a name for your blog.
Secure a domain name and hosting.
Choose a blogging platform.
Follow the best lifestyle blogs to learn from the pros.
Now let's go into depth on each section…
Step 1: Choose a Theme You'll Enjoy Writing About
Starting a lifestyle blog doesn't necessarily mean that you need to share every detail about your own life. Sure, some bloggers chose to do so, and they use all of the things they experience as fodder for blog ideas. But half of the battle of running a successful blog is attracting an audience, which usually requires bloggers to choose a specific niche (and you can't make money blogging if you don't have a good audience). If you were running a blog about motorcycles, it would be much easier to attract an audience that is interested in a very specific style of retro motorcycle than it is to attract an audience to a general motorcycle blog. There are simply too many large companies providing content about broad categories like that to try to drum up your own audience in that space.
The same can be said for lifestyle blogs. Choosing a specific focus will let your users distinguish your blog from others and you'll soon find like-minded readers coming together to form a community around your subject matter. While it can be difficult to choose a theme when you feel like you have a lot to talk about, remember that you can always broaden your scope as your blog grows, but can not easily shrink your subject matter focus after building your initial audience.
Step 2: Choose a Blog Name
Once you have decided on a basic theme for your blog, then you can go about choosing a name. What you choose to name your blog isn't all that important. Eventually, your brand name will become synonymous with the content that you create. At the very least, try to choose a name that is:
Short.

The best lifestyle blog names are concise. Shorter names are easier for your audience to remember.
Related to your subject matter.

Choose a name that in some way reflects the content that you will be providing to your audience.
Has a domain name available.

If you choose to name your blog "Travel Lifestyle," you might have a tough time finding a suitable domain name (your own .com, .net, or .org) that isn't already taken. It's best to choose a name that has a .com available for you to register. You want your blog name to match your domain name.
Step 3: Secure a Domain Name and Hosting
Now that you've chosen the name for your blog, it's time to secure a domain name and hosting. The domain name is the custom .com, .net, or .org URL for your blog. Hosting is where your website's files are physically located on the web, allowing others to load your website. If the concept of web hosting is a bit confusing right now, don't worry. You don't need a lot of technical knowledge to buy web hosting and secure a domain name. Once you begin the process it should be fairly straight-forward.
There are many services that allow you to purchase a domain name and web hosting in the same spot. We recommend iPage, as they provide an inexpensive but reliable service that is great for new bloggers.
Step 4: Choose a Blogging Platform
There are many blogging platforms to choose from, but we recommend WordPress. WordPress is the most popular blogging platform on the web today, powering an estimated 25% of all websites.
Best of all, iPage allows you to setup WordPress through their control panel with just a few button clicks.
Step 5: Follow the 25 Best Lifestyle Blogs of 2017
Lifestyle Blog #1: Apartment Therapy
Ryan blogs about interior design, organization and healthy surroundings on one of the most popular lifestyle blogs on the web today, Apartment Therapy.
Lifestyle Blog #2: The Every Girl
The Every Girl celebrates creative and career-driven lifestyles of women.
Lifestyle Blog #3: 2 Cats and Chloe
Susan blogs about life, paleo diets, wine, decorating and her cats.
Lifestyle Blog #4: A Fashion Fix
Hannah Crosskey blogs about turning your passion into a career and fashion. A Fashion Fix has been touted as one of the fastest growing lifestyle blogs today.
Lifestyle Blog #5: Corporette
Corporette is a fashion and lifestyle blog for career-minded, professional women who want to look professional but also be fashionable in the workplace.
Lifestyle Blog #6: A Pair & a Spare
A Pair & a Spare is run by Geneva Vanderzeil who is a published author as well as a freelance writer. She writes about how-to DIY guides and fashion.
Lifestyle Blog #7: Elements of Style
Erin Gates is the lead blogger of Elements of Style, a blog about interior design. She is also the principal designer of Erin Gates Design, a Boston-based interior fashion and design firm.
Lifestyle Blog #8: I Suwannee
I Suwannee is a blog that features the daily musings of Jamie, along with her hopes, wants, and personal styling.
Lifestyle Blog #9: The Skinny Confidential
The Skinny Confidential is a popular lifestyle blog that focuses on health and fitness, covering topics like exercise routines, relationship health and mental wellness.
Lifestyle Blog #10: Julie Blanner
Julie Blanner writes about do-it-yourself home design projects.
Lifestyle Blog #11: Wish Wish Wish
Wish Wish Wish is a blog run by Carrie, a 24 year-old from London. She writes about personal style, shoes, and general London lifestyle.
Lifestyle Blog #12: Hannah Gale
Hannah writes about fashion, beauty and general lifestyle topics as a 25-year old digital journalist.
Lifestyle Blog #13: Virtually Yours
Virtually Yours is a blog that is run by Kelly Stilwell. She's a mother and wife, and writes insightful content about food, family, traveling and entertainment.
Lifestyle Blog #14: He Spoke Style
Although most lifestyle blogs on our list are founded by and target women, He Spoke Style is a blog that focuses on men's style, practical advice and entertaining content for men.
Lifestyle Blog #15: Lilly Melrose
Lilly Melrose is a lifestyle blogger that writes about her daily outfits, traveling to exotic locations and finding affordable fashion in the London area.
Lifestyle Blog #16: Coco Chic Blog
Stephanie writes about UK fashion, beauty, shopping and photography on her blog, Coco Chic.
Lifestyle Blog #17: Amelia Liana
Amelia Liana is a London-based lifestyle blogger that writes about Europe and New York lifestyle, including beauty, fashion, and food.
Lifestyle Blog #18: The Stripe
Grace started The Stripe as a way to catalogue the things that inspire her. She often writes about fashion, inspirational women and interesting projects.
Lifestyle Blog #19: In the Frow
On In the Frow, Victoria covers her life as a photographer and editor. She blogs about life, beauty and maintains a very popular YouTube channel that accompanies the blog.
Lifestyle Blog #20: Zoe London
Zoe is a 25 year-old blogger that lives in London. She writes about her daily life and shares many inspiring photos from around London.
Lifestyle Blog #21: What Emma Did
What Emma Did features Emma writing about UK beauty, fashion and lifestyle. What Emma Did focuses heavily on online shopping tips.
Lifestyle Blog #22: Sarah Sarna
Sarah Sarna is a lifestyle blogger that covers fashion, interior design and recipes that are inspired by her own life.
Lifestyle Blog #23: Life With Me
Life With Me is a blog by Marianna Elizabeth that covers her own personal style, provides beauty tips and shares her interesting travels.
Lifestyle Blog #24: Madamoiselle Robot
Madamoiselle Robot is a lifestyle blog started by Laetita, originally conceived as a way for her to stay in touch with long-distance friends and family. Over time she has started to write about fashion, travel, and interviews.
Lifestyle Blog #25: Smaggle
Smaggle is a lifestyle blog that covers inspiration, dirty talk, eye candy and interesting discussions about subjects that concern young women.