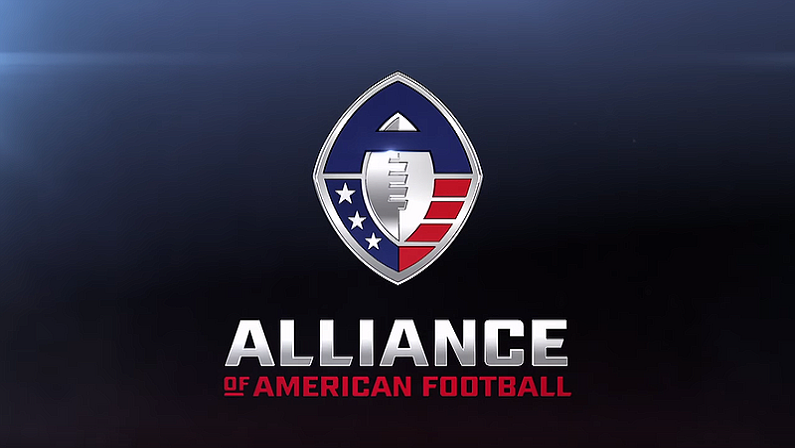 This Saturday and Sunday the AAF Week 4 games kick off, and the big question is: how are you going to watch them? The games are scattered across different channels and apps, but there are legal ways to stream AAF online without cable. This week, the NFL Network will showcase two games, the CBS Sports Network gets another, and the last is only available through a fairly new streaming app. We have all the streaming services you'll need to watch AAF Week 4 online, and it won't cost as much as you think! Most of them offer free trials you can use to watch your favorite teams compete!
AAF Week 4 Schedule
Sat, March 2, 4 pm ET: San Diego at Memphis (channel: B/R Live)
Sat, March 2, 8 pm ET: Orlando at Salt Lake (channel: NFL Network)
Sun, March 3, 4 pm ET: San Antonio at Birmingham (channel: CBSSN)
Sun, March 3, 8 pm ET: Atlanta at Arizona (channel: NFL Network)
Watch AAF Football Week 4 Online
1. fuboTV
No streaming service gets sports like fuboTV. In addition to most of the popular network stations, you get access to niche sports channels and even several team's club television options. It's a great blend of entertainment for the dedicated sports fan. Most importantly, fuboTV carries both CBSSN and NFL Network, so you'll be able to stream 3 of the 4 games this weekend.
80+ channels for $45/month
Cancel any time
Stream AAF Week 4 in HD!
Not sure if fuboTV has your favorite channels? Check out our fuboTV channels list guide to make sure it does
Want to try it free to watch AAF Week 4 online this week? You can get fuboTV free for 7-days!
2. PlayStation Vue
PlayStation Vue is one of the most popular cable TV alternatives around. You don't need a PlayStation to enjoy this new streaming service, though! It's compatible with a range of devices (Roku, Apple TV, Chromecast, Fire TV, etc.), and it has loads of great features for larger families.
Get NFL Network and CBSSN and stream most AAF games this weekend
If your family isn't into sports, no problem! PlayStation Vue gives subscribers five simultaneous streams
Access roughly 60 "TV Everywhere" apps with your Vue account
Want to learn more and see the full channel list? Check out our PlayStation Vue review.
Stream AAF week 4 live this week for free with a 5-day trial of PlayStation Vue
3. B/R Live App
The B/R Live app is all about sports. It gives you the quality entertainment you'd expect from the Bleacher Report and gives you a front-row seat to all the biggest games. In addition to a subscription option, the app allows users to pay per event so they can tune in to catch games not covered on regular channels or other streaming services.
Get access to more sports coverage and limited events with additional fees.
From time to time the app shares free events online!
The B/R Live app makes it easy to find the teams you love and keep up to speed with the latest games. You can get a subscription or pay a'la carte, it's up to you! One of AAF week 4's games is only available through this app, so if you're a hardcore fan, this is the perfect opportunity to try it out.
How will you stream AAF Week 4 online? There are plenty of options, so don't miss out on your own AAF Week 4 live stream!