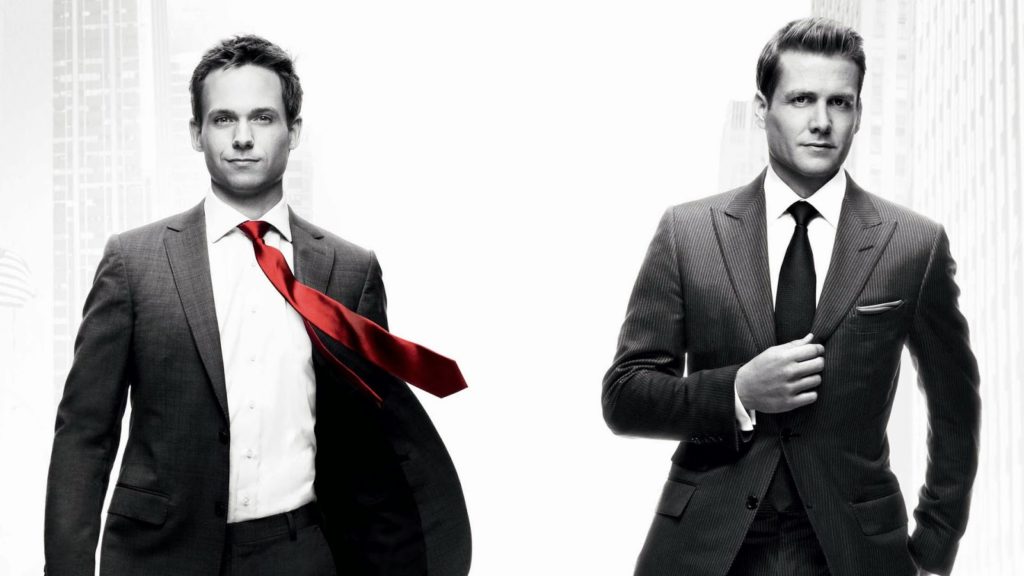 The NBCUniversal-owned USA Network has stepped up its offering of original programming over the last few years, producing critically-acclaimed series like the cyberpunk thriller Mr. Robot and legal drama Suits. Suits premiered in 2011 and has since been nominated for several major awards throughout its six seasons. The seventh season of Suits recently premiered on USA, which for years has been exclusively a cable at satellite network. Luckily for cable cutters that is no longer the case, and there are plenty of ways to watch Suits online without cable.
fuboTV (start a free 7-day trial) has become one of the most competitive cable cutting services around. FuboTV offers a wide selection of content including all the top cable networks as well as an amazing array of international content and specialty packages.
fuboTV's base package includes a USA live stream and 80 other channels (see full fuboTV channels list), making it a great way to watch Suits online live or on-demand the next day
fuboTV offers a broad range of packages plus dozens of add-ons including the best in sports, Latino channels, and international content
fuboTV requires no monthly or yearly contract
fuboTV is supported on iOS and Android tablets and phones, Apple TV, Roku, Amazon Fire TV, and Chromecast
fuboTV starts at $40 a month – cancel any time
Try it free for 7 days and watch Suits online free this week
Sling TV is quickly gaining more and more subscribers thanks to its affordability and flexibility. For a low monthly subscription, Sling TV offers many of the most popular cable networks in one easy-to-use service which can stream to most devices.
For $25 a month, the base "Sling Blue" package provides a Suits live stream on USA each week (watch on-demand later as well)
Sling TV subscriptions come with no strings or monthly contracts attached
Sling TV is great for households with many viewers; one "Sling Blue" subscription can be streamed to multiple devices simultaneously
Sling TV is supported by most streaming devices, including Chromecast, Apple TV, Amazon Fire TV, iOS and Android mobile devices, many Roku models, Xbox systems, and can be streamed through most web browsers
See the Sling TV channels list for more info
PlayStation Vue isn't just for gamers; Sony's flagship streaming service has now become a full-on cable replacement that offers the best television has to offer right on the PlayStation game console and other streaming devices.
PlayStation Vue subscriptions run $44.99 a month and include a live stream of USA and dozens of other cable networks (see full PS Vue channels list)
One Vue subscription can be streamed on up to five simultaneous devices
PlayStation Vue can keep recordings for 28 days on its cloud-based DVR
Vue works best on PlayStation gaming consoles, but some content is available on mobile devices and tablets, Amazon Fire TV, Roku, Chromecast, or Apple TV
Try Vue free for 5 days and watch Suits online at no cost by signing up today.
DIRECTV NOW offers one of the most competitive cable cutting packages on the market today. For less than $40 a month, DIRECTV NOW subscribers can stream Suits and all their other favorite programs straight to their favorite devices, all without the need for a cable subscription.
DIRECTV NOW's base package is just $40 a month and includes more than 65 channels including USA (see the DIRECTV NOW channels list)
Subscribers can choose among several upgrade packages which offer over 100+ channels including the best in movies, sports, and news
DIRECTV NOW is contract-free; users can cancel at any time
Premium networks Starz, HBO, and Cinemax can be added on individually
DIRECTV NOW can be streamed on iOS and Android tablets and devices, Amazon streaming devices, Chromecast, Roku, Apple TV, or over the web on most computers and tablets
DIRECTV NOW offers a free 7-day trial letting you watch Suits online free
 5. Stream Suits on demand through iTunes or Amazon Instant Video
While there aren't exactly ways to watch Suits online free, individual episodes and seasons can be purchased for streaming through online media retailers like Amazon Instant Video or iTunes after they air on USA.
Individual episodes of Suits cost just $2.99 on both iTunes and Amazon, while entire seasons are available for between $19 and $35
Seasons or episodes purchased through iTunes or Amazon can be viewed offline
Purchases can be accessed on multiple devices by logging into one's account
Some seasons and episodes of Suits are even available for rent at a lower price