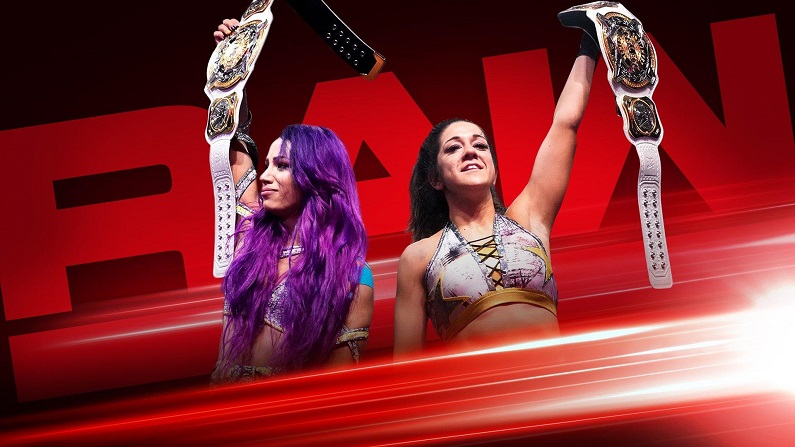 Are you ready to watch the epic smack down on WWE Raw tonight? The show goes live from Lafayette, Louisiana at 8 PM ET on USA, and there's sure to be plenty of excitement coming off last night's Elimination Chamber event.  Don't have cable? No worries, you can still watch Monday Night Raw online 2/18/19 live or on demand so you don't miss a second of the action.
We have a list of great streaming services that offer USA so you can enjoy a February 18th Monday Night Raw live stream or replay starting Tuesday morning. Most offer free trial periods, too, so you don't have to pay a cent.
1. fuboTV
Of all the streaming services on this list, fuboTV may be the best choice for sports fans looking for variety. Although it doesn't include ESPN, fuboTV features tons of niche sports channels, both regional and national. Of course, customers enjoy plenty of other channels, including the USA Network, so they can always stream WWE Raw on Monday nights.
2. Hulu Live
Hulu Live includes dozens of live channels (including USA) plus full access to the regular Hulu library of on-demand content. You'll be able to watch the February 18th Monday Night Raw live stream as it airs or on demand starting the following morning. Although Hulu's Live streaming service is pretty new, it is a great blend of live and on-demand content.
3. PlayStation Vue
A game console manufacturer may seem like a strange streaming service provider, but PlayStation Vue is a very competitive force on the new streaming market. And no, you don't need a PlayStation to use Vue; you can stream on just about any device, including Roku, Apple TV, Fire TV, mobile devices, and more. It also offers some great benefits that set it apart, including a lot of simultaneous streaming power. If you have a family, PlayStation Vue helps you deal with varied family interests by letting you run up to five streams at the same time.
4. Sling TV
Sling TV is all about customization. Sling Blue, one of the options for a basic, starter package, comes with USA, so you can always stream WWE Raw live on Monday night. There are even on-demand options for many channels, making it easier to catch up and keep up with your favorite shows.
Get 7 days of Sling TV free and stream WWE Raw online for free tonight!
5. DIRECTV NOW
Although DIRECTV is well known for its satellite television services, you don't need a satellite to enjoy DIRECTV NOW. The streaming service is pretty new, so it is still getting new features and options. It already had better mobile streaming options than much of the competition, however, and good local coverage, too.
A free 7-day trial can help you decide whether DIRECTV NOW is right for you!
Don't miss what's sure to be a great episode — use any of the services above to watch Raw online 2/18/2019, live or replay on demand.